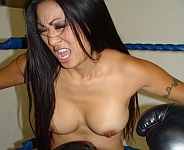 Nicole Oring Video Archive - Hit the Mat
Nicole Oring is one of the hottest and most popular ladies to grace our mats. Starring in over 60 boxing and wrestling videos at Hit the Mat, this Korean beauty is battle tested and ready to take on anyone.

---
72 Videos With Nicole Oring - Pages offer free video previews!
Nicole Oring Boxing Videos – Nicole Oring Wrestling Videos
Sort by: Date (NEW-default) - Date (OLD) - Title (ASC) - Title (DESC) - Random (Surprise Me!)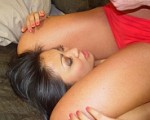 This custom clip features Jennifer Thomas teaching Nicole Oring a lesson by sitting on her chest, squashing and crushing her as Nicole struggles to escape!

See this and more videos on Clips4Sale, or BUY NOW for $25.99. – - Preview Clip / Full Description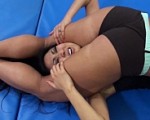 ** PREMIERE SALE! $14.99 for the next two weeks! Buy now and save!
Nicole is furious to find Jennifer has been seeing Nicole's boyfriend! Can Nicole do anything about it? Well…she can scream as Jennifer crushes the hell out of her!

See this and more videos on Clips4Sale, or BUY NOW for $14.99. – - Preview Clip / Full Description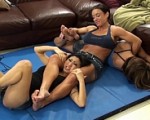 Jennifer escapes her restraints and gets the drop on her previous tormentors! It's time for some severe payback for Nicole and Hollywood!

See this and more videos on Clips4Sale, or BUY NOW for $19.99. – - Preview Clip / Full Description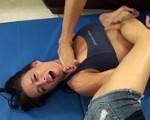 It's a 2 on 1 squash match beatdown as Hollywood calls upon Nicole Oring for help and revenge on Jennifer Thomas! Jennifer is bound and humiliated!

See this and more videos on Clips4Sale, or BUY NOW for $16.99. – - Preview Clip / Full Description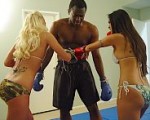 Nicole wants a boxing rematch with Darrius, but this time she brought a friend! 2 on 1 mixed boxing action, Darrius is in for a long match!

See this and more videos on Clips4Sale, or BUY NOW for $9.99. – - Preview Clip / Full Description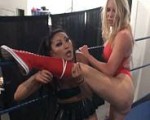 Robin and Nicole Oring clash in an EPIC female wrestling battle at Hit the Mat!

See this and more videos on Clips4Sale, or BUY NOW for $17.99. – - Preview Clip / Full Description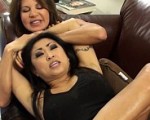 Nicole is Hollywood's peppy, spazzy, and rather annoying roommate. Hollywood's had enough of her nonsense, so she slaps her scissors on Nicole and squeezes her in to submission!

See this and more videos on Clips4Sale, or BUY NOW – $9.99. – - Preview Clip / Full Description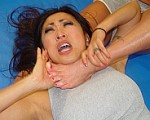 Nicole challenges Jennifer to a "Foot Fighting" contest to see whose legs and feet and stronger. Can you say, complete squash match with Nicole getting dominated?

See this and more videos on Clips4Sale, or BUY NOW – $16.99. – - Preview Clip / Full Description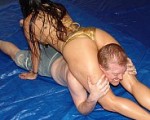 Duncan and Nicole oil up for another mixed wrestling match in oil!

See this and more videos on Clips4Sale, or BUY NOW – $19.99. – - Preview Clip / Full Description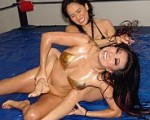 Jade returns to HTM to face Nicole Oring in an oil wrestling custom!

See this and more videos on Clips4Sale, or BUY NOW – $24.99. – - Preview Clip / Full Description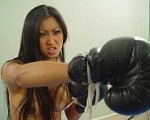 Nicole Oring comes in topless and ready for a fight, then notes, "two gloves this time"? This was the first two-glove POV boxing video HTM shot with a Go Pro back in 2011.

See this and more videos on Clips4Sale, or BUY NOW – $6.99. – - Preview Clip / Full Description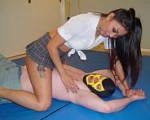 A tickle wrestling custom where Nicole Oring pins and tickles Masked Mauler until he can take no more!

See this and more videos on Clips4Sale, or BUY NOW for $14.99. – - Preview Clip / Full Description