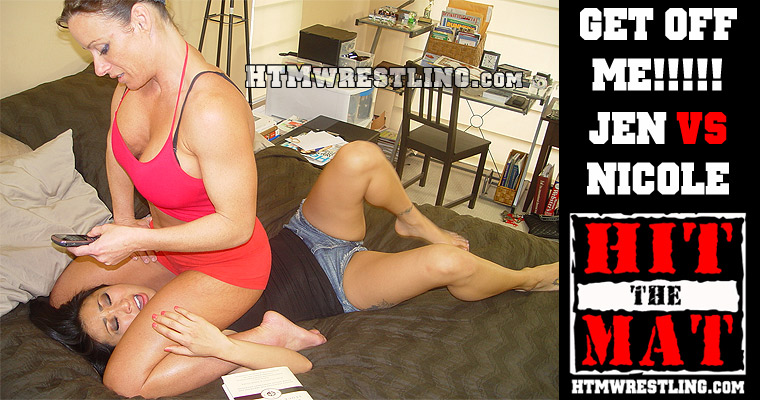 It's another fight between roommates! Jennifer is trying to study for her finals, while Nicole wants to have dance practice in the same room. Jennifer's had enough of Nicole's nonsense, pushes her to the ground and sits on her chest to teach her a lesson. Nicole thinks it's all a big joke, but Jennifer isn't laughing. While Jen lets her up, Nicole still hasn't learned so Jen must once again put Nicole in her place. Being crushed on the bottom! Jennifer sits on Nicole's chest once again while Nicole struggles to break free. Nicole is going to learn a humiliating and painful lesson with Jennifer on top!
Chest Sitting squash match custom
- Screenshot Gallery -





Note that preview clips may have slightly offsynced audio


Tags: Jennifer Thomas, Nicole Oring, Squash Match

Please note! Prices listed here are BEFORE any applicable local taxes are applied.

---
Related Videos
---