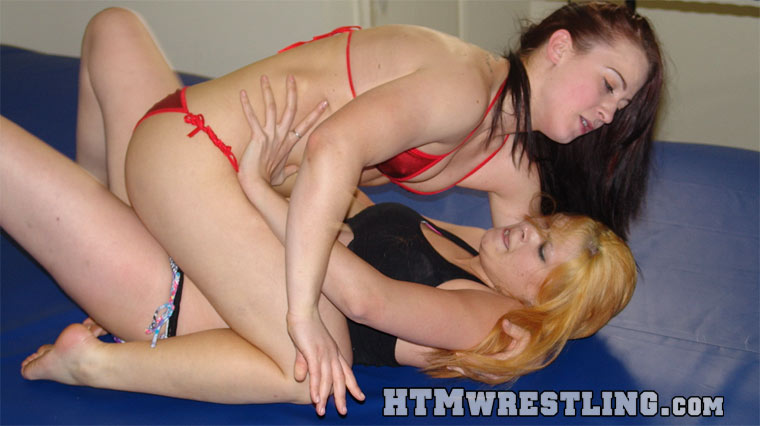 Wrestling Video Archive - Hit the Mat
Hot wrestling action! Watch grappling girls battle in female wrestling catfights or strong women fighting men in mixed wrestling matches. Hit the Mat wrestling videos have been delighting fans since the early 2000s, going way back to HTM's Yahoo Wrestling group!

---
298 Videos With Wrestling - Pages offer free video previews!
Sort by: Date (NEW-default) - Date (OLD) - Title (ASC) - Title (DESC) - Random (Surprise Me!)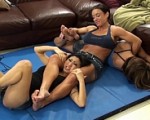 Jennifer comes back to give Hollywood some payback she won't forget!

See this and more videos on Clips4Sale, or BUY NOW for $24.99. – - Preview Clip / Full Description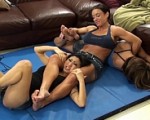 Jennifer escapes her restraints and gets the drop on her previous tormentors! It's time for some severe payback for Nicole and Hollywood!

See this and more videos on Clips4Sale, or BUY NOW for $19.99. – - Preview Clip / Full Description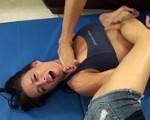 It's a 2 on 1 squash match beatdown as Hollywood calls upon Nicole Oring for help and revenge on Jennifer Thomas! Jennifer is bound and humiliated!

See this and more videos on Clips4Sale, or BUY NOW for $16.99. – - Preview Clip / Full Description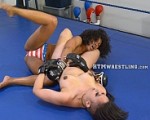 Annie Cruz and Misty Stone return to HTM for a very dirty MMA battle!

See this and more videos on Clips4Sale, or BUY NOW for $17.99. – - Preview Clip / Full Description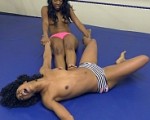 We peel back the curtain and look behind the scenes of Misty Stone vs Chanell Heart. Shot in 2017, footage from a second camera plus between-takes and some instructional video.

See this and more videos on Clips4Sale, or BUY NOW for $14.99. – - Preview Clip / Full Description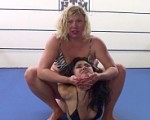 Annie Cruz wants to wrestle Amazon Annie. Is she crazy?? Amazon Annie shows Ms. Cruz why that's a bad idea, in many, many painful ways!

See this and more videos on Clips4Sale, or BUY NOW for $26.99. – - Preview Clip / Full Description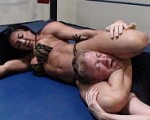 Muscular Kirsty makes her HTM debut! Fit, strong, and ready to fight. Does Duncan still have what it takes to handle a powerhouse like Kirsty in the mixed wrestling ring?

See this and more videos on Clips4Sale, or BUY NOW for $13.99. – - Preview Clip / Full Description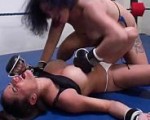 Chi Chi Medina takes on Kim Chi in an MMA fight that becomes a very dirty ground wrestling game!

See this and more videos on Clips4Sale, or BUY NOW for $10.99. – - Preview Clip / Full Description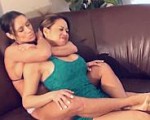 Agent Crystal falls in to a trap laid by Jennifer Thomas, and ends up crushed by her evil plan in this custom script.

See this and more videos on Clips4Sale, or BUY NOW for $12.99. – - Preview Clip / Full Description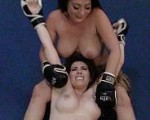 Sam won the boxing match, but will Nyssa get her revenge in the MMA style rematch??

See this and more videos on Clips4Sale, or BUY NOW for $12.99. – - Preview Clip / Full Description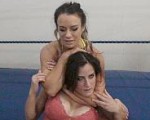 Who's the Boss of the Hit the Mat female wrestling ring?? Chi Chi Medina, or Jennifer Thomas?

See this and more videos on Clips4Sale, or BUY NOW for $17.99. – - Preview Clip / Full Description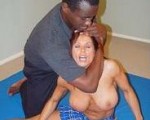 Classic mixed wrestling featuring Devon Michaels taking on the Professor then the Principal in consecutive matches. Devon Michaels ends up topless and dominated!

See this and more videos on Clips4Sale, or BUY NOW for $26.99. – - Preview Clip / Full Description