Maledom Boxing Video Archive - Hit the Mat
Mixed boxing matches that are specifically male domination. Typically one sided, although sometimes the girl puts up a fight but is ultimately defeated by the man in a boxing match. Also known as "maledom" and "ryona". Damsels in distress, in boxing! リョナボクシング
Hit the Mat is one of the few places you'll find maledom intergender boxing, featuring Darrius Jones and Rusty Nails mixed boxing video downloads.

---
43 Videos With Maledom Boxing - Pages offer free video previews!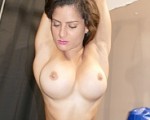 The queen of foxy boxing faces the most dominant male boxer in modern mixed fighting! This is a match you won't want to miss!

See this and more videos on Clips4Sale, or BUY NOW for $18.99. – - Preview Clip / Full Description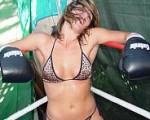 Mixed belly boxing destruction at it's best. Damsel in distress Mutiny's belly is destroyed by the much larger dominant man Darrius, in a belly boxing highlights collection from their first mixed boxing match.

See this and more videos on Clips4Sale, or BUY NOW for $9.99. – - Preview Clip / Full Description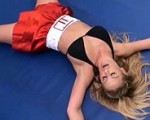 A collection of the BEST in modern mixed boxing knockouts, featuring the most dominant and intimidating male boxer, Rusty Nails knocking out the most beautiful damsels in distress. Includes never before seen footage from Cori vs Rusty – Strip Boxing!

See this and more videos on Clips4Sale, or BUY NOW for $19.99. – - Preview Clip / Full Description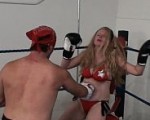 Sybil Starr returns to Hit the Mat, and is looking to see what Rusty Nails is made of!

See this and more videos on Clips4Sale, or BUY NOW for $19.99. – - Preview Clip / Full Description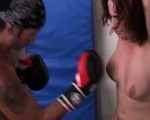 Boxing Bondage Vol 5 – Topless Maledom! More topless (and nude!) defeated damsels bound up and used for human punching bags.

See this and more fight videos on Clips4Sale, or BUY NOW for $17.99. – - Preview Clip / Full Description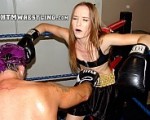 Sweet fit beauty Madison takes on the boxing beast Rusty Nails! Male domination mixed boxing at it's finest, Madison's ripped abs take a beating!

See this and more videos on Clips4Sale, or BUY NOW for $19.99. – - Preview Clip / Full Description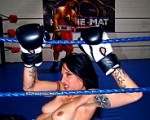 Like seeing the hot new jobber Delta get her ass kicked? Now it's Rusty's turn to knock her around the ring!

See this and more videos on Clips4Sale, or BUY NOW for $17.99. – - Preview Clip / Full Description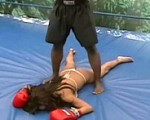 More classic maledom mixed boxing knockouts! KO Compendium Volume 7.

See this and more videos on Clips4Sale, or BUY NOW for $15.99. – - Preview Clip / Full Description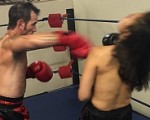 It's time for Annie Hacquiao to pay up! She put a hit out on Fairweather, but doesn't seem to keen on paying her hitman much. Will Hacquiao end up tied to the bag herself?

See this and more videos on Clips4Sale, or BUY NOW for $24.99. – - Preview Clip / Full Description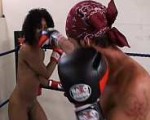 Misty Stone played Misty Fairweather, taking on Rusty Nails for some mixed boxing. The champ thinks he's nothing but a chump, but Misty may have been set up!

See this and more videos on Clips4Sale, or BUY NOW for $24.99. – - Preview Clip / Full Description