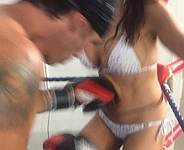 Maledom Boxing Video Archive - Hit the Mat
Mixed boxing matches that are specifically male domination. Typically one sided, although sometimes the girl puts up a fight but is ultimately defeated by the man in a boxing match. Also known as "maledom" and "ryona". Damsels in distress, in boxing! リョナボクシング Hit the Mat is one of the few places you'll find maledom intergender boxing, featuring Darrius Jones and Rusty Nails mixed boxing video downloads. Top selling maledom mixed boxing videos on clips4sale rankings. Hit the Mat is also the ONLY consistent producer of topless and fully nude maledom mixed boxing!

---
53 Videos With Maledom Boxing - Pages offer free video previews!
Sort by: Date (NEW-default) - Date (OLD) - Title (ASC) - Title (DESC) - Random (Surprise Me!)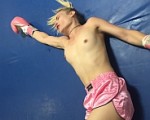 Blaten Lee challenges Rusty to a mixed boxing match! How long can she last?

See this and more videos on Clips4Sale, or BUY NOW for $17.99. – - Preview Clip / Full Description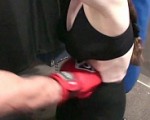 Real belly punching compilation featuring blindfolded AOH bondage.

See this and more videos on Clips4Sale, or BUY NOW – $6.99. – - Preview Clip / Full Description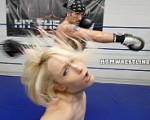 Talk shit, get hit! Lucky leads with her mouth and gets the taste punched out of her when she goes up against Rusty for some mixed boxing. Pure male domination!

See this and more videos on Clips4Sale, or BUY NOW for $17.99. – - Preview Clip / Full Description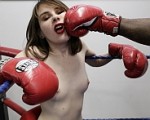 Ziva Fey is small but mighty. Her new male opponent though? A hulking bruiser of a powerhouse named Lucaz Jett who is about to take maledom mixed boxing to another level!

See this and more videos on Clips4Sale, or BUY NOW for $12.99. – - Preview Clip / Full Description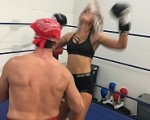 Ray Lyn returns to Hit the Mat, and gets her ass kicked by Rusty!

See this and more videos on Clips4Sale, or BUY NOW for $14.99. – - Preview Clip / Full Description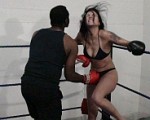 At last! One of HTM's hottest jobbers of the new generation squares off against Darrius for some mixed boxing, maledom style! Thanks to our sponsors for making this happen!

See this and more videos on Clips4Sale, or BUY NOW for $18.99. – - Preview Clip / Full Description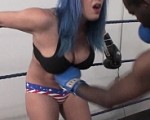 Belly punching fans should love this one! Megan Jones gets rocked, tries to put up a fight but is ultimately defeated in this rematch vs Darrius.

See this and more videos on Clips4Sale, or BUY NOW for $16.99. – - Preview Clip / Full Description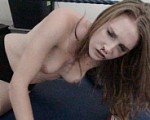 Pornstar Ashley Lane returns! Ashley is completely dominated, knocked around the ring, ends up topless and defeated by Rusty.

See this and more videos on Clips4Sale, or BUY NOW for $19.99. – - Preview Clip / Full Description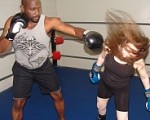 This completely one-sided maledom mixed boxing custom is loaded with big swings, big sells and solid belly punching!

See this and more videos on Clips4Sale, or BUY NOW for $14.99. – - Preview Clip / Full Description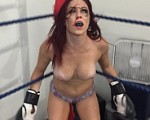 Sarah Brooke returns to HTM to square off against Rusty in a mixed boxing battle. Fantasy maledom mixed boxing ryona at it's finest and Sarah puts on an impeccable performance, and ends up topless!

See this and more videos on Clips4Sale, or BUY NOW for $19.99. – - Preview Clip / Full Description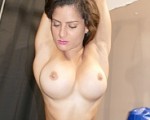 The queen of foxy boxing faces the most dominant male boxer in modern mixed fighting! This is a match you won't want to miss!

See this and more videos on Clips4Sale, or BUY NOW for $18.99. – - Preview Clip / Full Description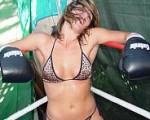 Mixed belly boxing destruction at it's best. Damsel in distress Mutiny's belly is destroyed by the much larger dominant man Darrius, in a belly boxing highlights collection from their first mixed boxing match.

See this and more videos on Clips4Sale, or BUY NOW for $9.99. – - Preview Clip / Full Description