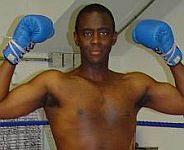 Darrius Video Archive - Hit the Mat
Darrius is one of the most famous and feared male boxers in the mixed boxing scene. Countless women have fallen to his fist, but a few have overcome him in the ring!

---
171 Videos With Darrius - Pages offer free video previews!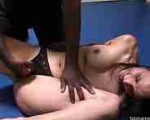 Delta wants to take on Darrius in a no DQ match? What was she thinking?? Low blows galore, and Darrius is the one giving, not taking! It's a maledom cuntbusting carnival!

See this and more videos on Clips4Sale, or BUY NOW for $19.99. – - Preview Clip / Full Description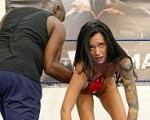 Maria Marley comes back to Hit the Mat! Her lighting fast and fierce fighting skills force Darrius to up his game, or face defeat!

See this and more videos on Clips4Sale, or BUY NOW for $21.99. – - Preview Clip / Full Description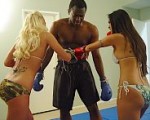 Nicole wants a boxing rematch with Darrius, but this time she brought a friend! 2 on 1 mixed boxing action, Darrius is in for a long match!

See this and more videos on Clips4Sale, or BUY NOW for $9.99. – - Preview Clip / Full Description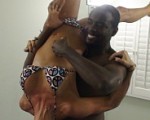 Darrius is late again. Anyone surprised? This belly punching custom starts off with Darrius getting punished, but soon he turns the tables on Hollywood and it's a fight for dominance.

See this and more videos on Clips4Sale, or BUY NOW for $12.99. – - Preview Clip / Full Description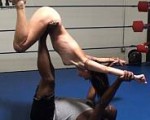 Darrius dominates Delta in a one-sided maledom mixed wrestling match with a focus on lifting and carrying Delta around like a helpless ragdoll!

See this and more videos on Clips4Sale, or BUY NOW for $19.99. – - Preview Clip / Full Description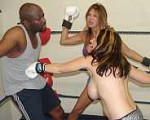 Hollywood wants a rematch, and Goldie steps in to help her out! Darrius is in big trouble this time!

See this and more videos on Clips4Sale, or BUY NOW for $9.99. – - Preview Clip / Full Description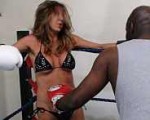 Hollywood takes on Darrius in a boxing match, and it's a slugfest! Back and forth big swinging action until one hits the mat.

See this and more videos on Clips4Sale, or BUY NOW for $9.99. – - Preview Clip / Full Description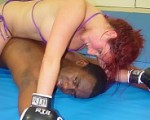 From the vault, a lost MMA match featuring Mutiny vs Darrius! Mutiny's body turns red from the pressure, and the belly punching!

See this and more videos on Clips4Sale, or BUY NOW – $12.99. – - Preview Clip / Full Description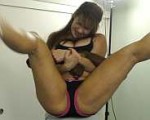 From the vault, man vs woman mixed wrestling featuring Darrius taking on Shannon. Who wins? Click to find out!

See this and more videos on Clips4Sale, or BUY NOW – $10.99. – - Preview Clip / Full Description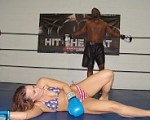 Choose your own ending! In this part Darrius manages to defeat Allie Parker, with a little bending of the rules!

See this and more videos on Clips4Sale, or BUY NOW – $4.99. – - Preview Clip / Full Description