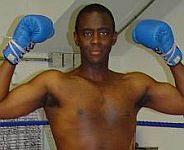 Darrius Video Archive - Hit the Mat
Darrius is one of the most famous and feared male boxers in the mixed boxing scene. Countless women have fallen to his fist, but a few have overcome him in the ring!

---
184 Videos With Darrius - Pages offer free video previews!
Sort by: Date (NEW-default) - Date (OLD) - Title (ASC) - Title (DESC) - Random (Surprise Me!)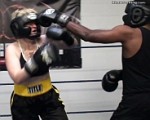 Clever Brave comes to Hit the Mat for a semi-competitive mixed boxing bout with Darrius!

See this and more videos on Clips4Sale, or BUY NOW – $11.99. – - Preview Clip / Full Description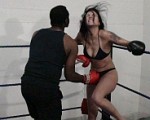 At last! One of HTM's hottest jobbers of the new generation squares off against Darrius for some mixed boxing, maledom style! Thanks to our sponsors for making this happen!

See this and more videos on Clips4Sale, or BUY NOW for $18.99. – - Preview Clip / Full Description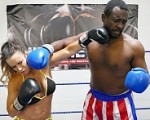 New mixed boxing custom epic! Jennifer Thomas vs Darrius in a back and forth battle with LOTS of belly punching!

See this and more videos on Clips4Sale, or BUY NOW for $29.99. – - Preview Clip / Full Description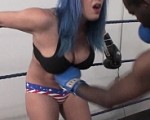 Belly punching fans should love this one! Megan Jones gets rocked, tries to put up a fight but is ultimately defeated in this rematch vs Darrius.

See this and more videos on Clips4Sale, or BUY NOW for $16.99. – - Preview Clip / Full Description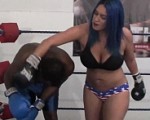 Happy Boxing Day! Megan Jones and Darrius Jones finally meet in the ring for an epic boxing battle.

See this and more videos on Clips4Sale, or BUY NOW for $22.99. – - Preview Clip / Full Description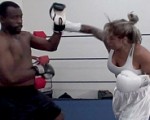 Warrior Amazon showcases her formidable boxing skills sparring against Darrius! Real mixed boxing with great action, Amazon's explosiveness is impressive to watch!

See this and more videos on Clips4Sale, or BUY NOW for $17.99. – - Preview Clip / Full Description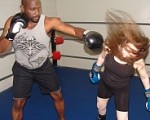 This completely one-sided maledom mixed boxing custom is loaded with big swings, big sells and solid belly punching!

See this and more videos on Clips4Sale, or BUY NOW for $14.99. – - Preview Clip / Full Description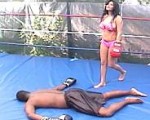 We peel back the curtain and look behind the scenes of Shelly Martinez vs Darrius, a mixed boxing classic. Unedited B-roll footage catches things that happen after the cameras stop rolling, and even some things you might not have expected while they are!

See this and more videos on Clips4Sale, or BUY NOW for $12.99. – - Preview Clip / Full Description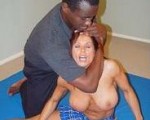 Classic mixed wrestling featuring Devon Michaels taking on the Professor then the Principal in consecutive matches. Devon Michaels ends up topless and dominated!

See this and more videos on Clips4Sale, or BUY NOW for $26.99. – - Preview Clip / Full Description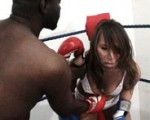 Allie Parker returns to settle the score with Darrius in a big swinging, belly beating, classic style mixed boxing match!

See this and more videos on Clips4Sale, or BUY NOW for $21.99. – - Preview Clip / Full Description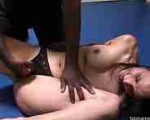 Delta wants to take on Darrius in a no DQ match? What was she thinking?? Low blows galore, and Darrius is the one giving, not taking! It's a maledom cuntbusting carnival!

See this and more videos on Clips4Sale, or BUY NOW for $19.99. – - Preview Clip / Full Description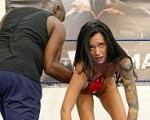 Maria Marley comes back to Hit the Mat! Her lighting fast and fierce fighting skills force Darrius to up his game, or face defeat!

See this and more videos on Clips4Sale, or BUY NOW for $21.99. – - Preview Clip / Full Description