Mixed Fights Video Archive - Hit the Mat
Mixed fighting action featuring guy vs girl in mixed wrestling sexy grappling battles and hot mixed boxing matches. Both mixed wrestling and mixed boxing videos come in femdom and maledom flavors.

---
378 Videos With Mixed Fights - Pages offer free video previews!
Sort by: Date (NEW-default) - Date (OLD) - Title (ASC) - Title (DESC) - Random (Surprise Me!)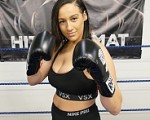 KK Qing makes her HTM debut, taking on Rocky in his quest to fight (and get beaten by) every female boxer who visits SoCal!

See this and more videos on Clips4Sale, or BUY NOW for $11.99. – - Preview Clip / Full Description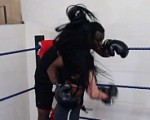 Lulu vs Darrius the conclusion.

See this and more videos on Clips4Sale, or BUY NOW for $11.99. – - Preview Clip / Full Description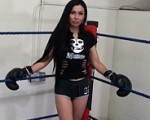 Lulu the Metal MILF is back for a boxing match vs Darrius! Tons of belly punching in this one. Part 1 of 2.

See this and more videos on Clips4Sale, or BUY NOW for $8.99. – - Preview Clip / Full Description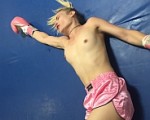 Blaten Lee challenges Rusty to a mixed boxing match! How long can she last?

See this and more videos on Clips4Sale, or BUY NOW for $17.99. – - Preview Clip / Full Description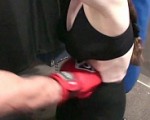 Real belly punching compilation featuring blindfolded AOH bondage.

See this and more videos on Clips4Sale, or BUY NOW – $6.99. – - Preview Clip / Full Description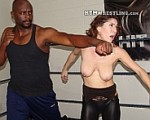 The gloves are off in the latest maledom beatdown! Darrius gets the drop on "Agent" Jane and completely destroys her.

See this and more videos on Clips4Sale, or BUY NOW for $18.99. – - Preview Clip / Full Description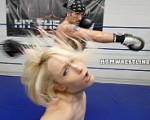 Talk shit, get hit! Lucky leads with her mouth and gets the taste punched out of her when she goes up against Rusty for some mixed boxing. Pure male domination!

See this and more videos on Clips4Sale, or BUY NOW for $17.99. – - Preview Clip / Full Description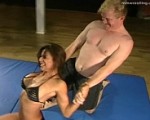 Male domination mixed wrestling highlights collection with a focus on back breakers, boston crabs, and other holds that stretch out and crank the female wrestlers' backs.

See this and more videos on Clips4Sale, or BUY NOW for $13.99. – - Preview Clip / Full Description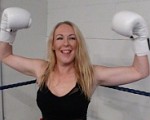 Amber O'Neal is back! Now she takes on Rocky in his quest to fight (and get beaten by) every female boxer who visits SoCal!

See this and more videos on Clips4Sale, or BUY NOW for $14.99. – - Preview Clip / Full Description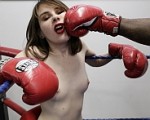 Ziva Fey is small but mighty. Her new male opponent though? A hulking bruiser of a powerhouse named Lucaz Jett who is about to take maledom mixed boxing to another level!

See this and more videos on Clips4Sale, or BUY NOW for $12.99. – - Preview Clip / Full Description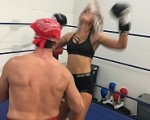 Ray Lyn returns to Hit the Mat, and gets her ass kicked by Rusty!

See this and more videos on Clips4Sale, or BUY NOW for $14.99. – - Preview Clip / Full Description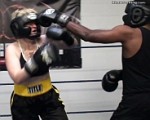 Clever Brave comes to Hit the Mat for a semi-competitive mixed boxing bout with Darrius!

See this and more videos on Clips4Sale, or BUY NOW – $11.99. – - Preview Clip / Full Description