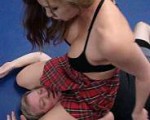 Mixed Wrestling Video Archive - Hit the Mat
Mixed wrestling battles featuring the hottest female fighters in the industry taking on men. Mixed wrestling matches come in both femdom and maledom varieties, may the best mixed wrestler win!

---
131 Videos With Mixed Wrestling - Pages offer free video previews!
Sort by: Date (NEW-default) - Date (OLD) - Title (ASC) - Title (DESC) - Random (Surprise Me!)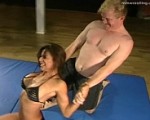 Male domination mixed wrestling highlights collection with a focus on back breakers, boston crabs, and other holds that stretch out and crank the female wrestlers' backs.

See this and more videos on Clips4Sale, or BUY NOW for $13.99. – - Preview Clip / Full Description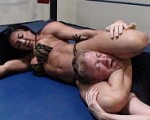 Muscular Kirsty makes her HTM debut! Fit, strong, and ready to fight. Does Duncan still have what it takes to handle a powerhouse like Kirsty in the mixed wrestling ring?

See this and more videos on Clips4Sale, or BUY NOW for $13.99. – - Preview Clip / Full Description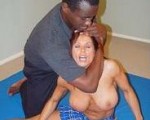 Classic mixed wrestling featuring Devon Michaels taking on the Professor then the Principal in consecutive matches. Devon Michaels ends up topless and dominated!

See this and more videos on Clips4Sale, or BUY NOW for $26.99. – - Preview Clip / Full Description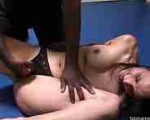 Delta wants to take on Darrius in a no DQ match? What was she thinking?? Low blows galore, and Darrius is the one giving, not taking! It's a maledom cuntbusting carnival!

See this and more videos on Clips4Sale, or BUY NOW for $19.99. – - Preview Clip / Full Description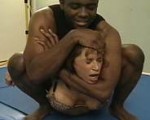 A collection of maledom mixed wrestling Camel Clutch clips from some classic HTM mixed wrestling videos!

See this and more videos on Clips4Sale, or BUY NOW for $5.99. – - Preview Clip / Full Description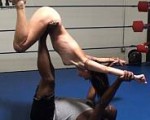 Darrius dominates Delta in a one-sided maledom mixed wrestling match with a focus on lifting and carrying Delta around like a helpless ragdoll!

See this and more videos on Clips4Sale, or BUY NOW for $19.99. – - Preview Clip / Full Description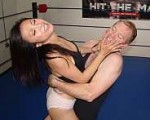 It's payback time! Christine WIN takes a low blow by Duncan, and that turns the tables for him. Now it's Christine's turn to suffer!

See this and more videos on Clips4Sale, or BUY NOW – $17.99. – - Preview Clip / Full Description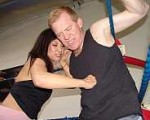 Christine WIN makes her Hit the Mat debut, and kicks Duncan's ass!

See this and more videos on Clips4Sale, or BUY NOW – $14.99. – - Preview Clip / Full Description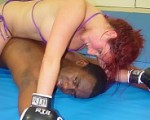 From the vault, a lost MMA match featuring Mutiny vs Darrius! Mutiny's body turns red from the pressure, and the belly punching!

See this and more videos on Clips4Sale, or BUY NOW – $12.99. – - Preview Clip / Full Description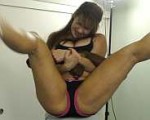 From the vault, man vs woman mixed wrestling featuring Darrius taking on Shannon. Who wins? Click to find out!

See this and more videos on Clips4Sale, or BUY NOW – $10.99. – - Preview Clip / Full Description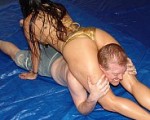 Duncan and Nicole oil up for another mixed wrestling match in oil!

See this and more videos on Clips4Sale, or BUY NOW – $19.99. – - Preview Clip / Full Description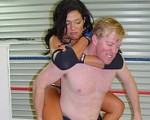 A recently rediscovered grudge match from the vault! A furious Frankie attacks Duncan after her "loss" of their arm wrestling contest, but he isn't going to go down without a fight.

See this and more videos on Clips4Sale, or BUY NOW – $13.99. – - Preview Clip / Full Description