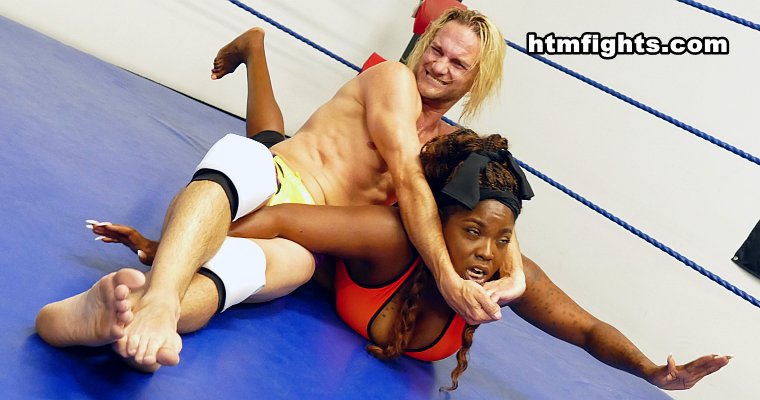 Here comes a new challenger! Meet "Guy Cool" a local veteran pro wrestler here to take on the 6'1″ Glamazon Stella Danny. Guy immediately recognizes Stella's strength, but points out she's still very green when it comes to pro wrestling. To give Stella more of a chance, it will take a 10 count pin in order to score victory.
While the powerhouse Stella Danny puts up a fight that leaves an impression with the newcomer, Guy is a bit too experienced (and rather durable) for someone wrestling at Stella's still beginner level. Guy puts her in a variety of chokes and locks, softens her up with some blows, and overall remains in control for much of the match. By the end, Guy is completely dominating Stella, chokes her out and gets the pin for the win.


- Mixed Wrestling Screenshot Gallery -



Maledom pro style mixed wrestling ryona in 1920x1080HD MP4




Note that preview clips may have slightly offsynced audio


Tags: Guy Cool, Maledom, Pro Wrestling, Stella Danny

Please note! Prices listed here are BEFORE any applicable local taxes are applied.

---
Related Videos
---