Sarah Brooke Video Archive - Hit the Mat
Sexy Sarah Brooke has been making waves in the catfighting community! Sarah Brooke's first shoot at Hit the Mat was back in 2015, making some very hot topless boxing. One of the very first "strip boxing" topless/nude mixed boxing videos featured Sarah Brooke!

---
15 Videos With Sarah Brooke - Pages offer free video previews!
Sort by: Date (NEW-default) - Date (OLD) - Title (ASC) - Title (DESC) - Random (Surprise Me!)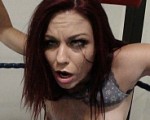 Choose your own ending! In this edition, Sam Grace defeats Sarah Brooke, and now it's time for some boxing bondage punishment!

See this and more videos on Clips4Sale, or BUY NOW for $8.99. – - Preview Clip / Full Description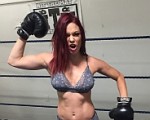 Choose your own ending! In this edition, Sarah Brooke kicks Samantha Grace's ass for the KO victory, then post fight punishment!

See this and more videos on Clips4Sale, or BUY NOW for $7.99. – - Preview Clip / Full Description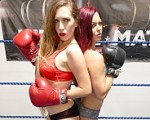 It's a battle of East vs West as Sarah Brooke takes on Samantha Grace in a foxy boxing match!

See this and more videos on Clips4Sale, or BUY NOW for $7.99. – - Preview Clip / Full Description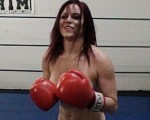 Sarah Brooke is back and ready to beat your ass! Fully nude, fit and ferocious, Femdom POV fans will love seeing the merciless Sarah Brooke throwing brutal punches!

See this and more videos on Clips4Sale, or BUY NOW – $7.99. – - Preview Clip / Full Description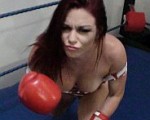 Sarah Brooke returns to Hit the Mat! A must for maledom POV boxing fans, Sarah Brookes impressive jobbing skills are on display!

See this and more videos on Clips4Sale, or BUY NOW – $9.99. – - Preview Clip / Full Description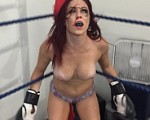 Sarah Brooke returns to HTM to square off against Rusty in a mixed boxing battle. Fantasy maledom mixed boxing ryona at it's finest and Sarah puts on an impeccable performance, and ends up topless!

See this and more videos on Clips4Sale, or BUY NOW for $19.99. – - Preview Clip / Full Description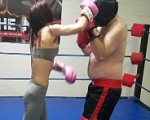 Sarah Brooke returns to Hit the Mat! Rocky M couldn't wait to face her, can she knock the big man out?

See this and more videos on Clips4Sale, or BUY NOW for $9.99. – - Preview Clip / Full Description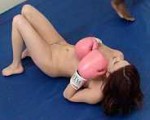 Sarah Brooke starts off and stays naked for the rest of this fantasy fight. A belly busting, cunt busting tit punching back and forth slugfest!

See this and more videos on Clips4Sale, or BUY NOW for $11.99. – - Preview Clip / Full Description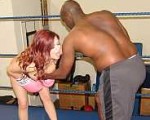 Sarah Brooke vs Darrius in a strip boxing stakes match! Each knockdown means the fallen opponent must strip off an article of clothing. As this clip is largely male dominated, Sarah ends up fully nude!

See this and more videos on Clips4Sale, or BUY NOW for $15.99. – - Preview Clip / Full Description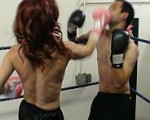 Catfighter Sarah Brooke is ready to beat up a man. Kay gets in the ring with her to see what she's got, and it turns out to be more than he can handle!

See this and more videos on Clips4Sale, or BUY NOW for $20.99. – - Preview Clip / Full Description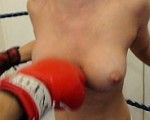 Sarah Brooke is back for another POV boxing fight, this time in pro-style red Everlast boxing gloves and with a mouthpiece. Things get down and dirty when she starts smothering you with her exposed boobs for the advantage!

See more on Clips4Sale, or BUY NOW for $18.99. – - Preview Clip / Full Description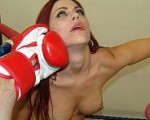 You get back in the ring to challenge Sarah Brooke to a rematch, and this time she ends up your punching bag! Lots of blows to her belly have her reeling and suffering, but it's payback time!

See more on Clips4Sale, or BUY NOW for $7.99. – - Preview Clip / Full Description