Samantha Grace and Sarah Brooke's bra and panties boxing battle continues! Sarah Brooke comes at Sam ferociously to start the round, knocking the smirk right off of Sam's face. From there, Sarah gets dirty with some crotch busting uppercuts right to Sam's lady bits! Sarah punishes Sam's belly and crotch, and Sam is barely even able to stand. Sarah beats up Sam in the corner, then pulls her center ring for the finishing KO blow.
Sarah isn't done with Sam yet, however. Sam wakes up stripped of her top with her arms bound to the top rope, and Sarah Brooke continues to punish her with repeated blows to the belly, breasts, and crotch!
See this video and many more on Clips4Sale, or
Note that preview clips may have slightly offsynced audio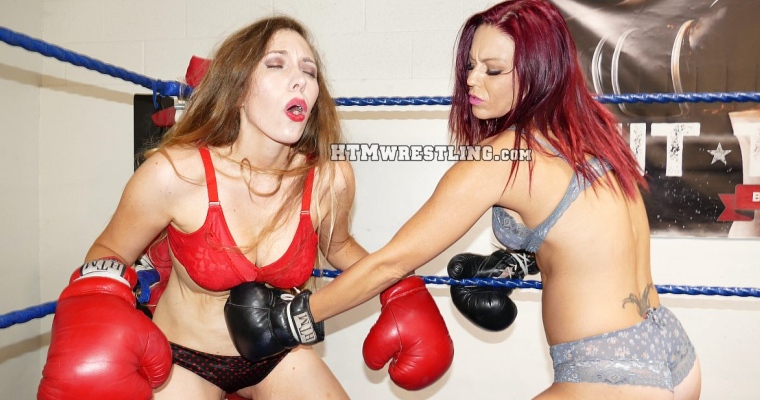 Fantasy foxy boxing with some bondage belly punching, low blows and breast punishment at the end!
Watch Part 1! –
Sam Grace vs Sarah Brooke Foxy Boxing
-
Screenshot Gallery