Now it's Samantha Grace's turn! In this alternate ending to the Sam Grace vs Sarah Brooke Foxy Boxing match, Samantha picks up right where she left off, with big lefts and rights knocking Sarah Brooke around! Sam dominates and defeats Sarah, then ties her up in the corner for some belly, breast and crotch punishment.
See this video and many more on Clips4Sale, or
Note that preview clips may have slightly offsynced audio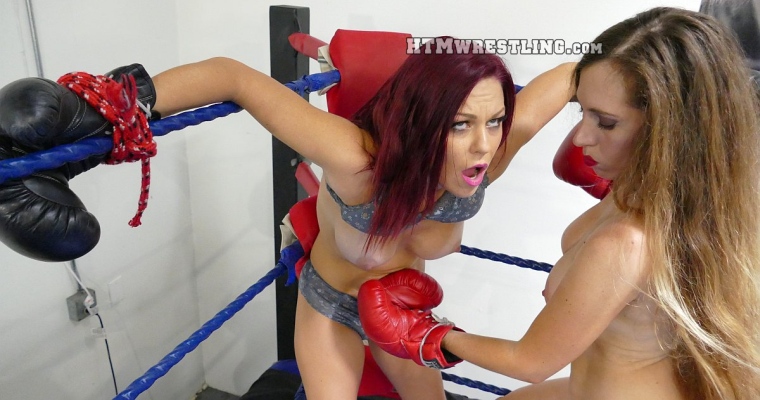 Fantasy foxy boxing with some bondage belly punching, low blows and breast punishment at the end!
Watch Part 1! –
Sam Grace vs Sarah Brooke Foxy Boxing
-
Screenshot Gallery