Sarah Brooke returns to Hit the Mat! The strong Sarah mocks Rusty, thinking he won't be any match for her strength and toughness. What follows is an epic mixed boxing beatdown that sees Sarah Brooke slowly picked apart, dominated and destroyed by the most dominant beast in mixed boxing history! Sarah takes her top off a few rounds in, hoping the distraction of her beautiful bare breasts will help. This just makes her boobs punch targets! Sarah desperately tries to land a punch, but continually finds herself pressured to the corner and punished, until she is knocked out for the 10 count KO. Sarah then finds herself blindfolded and used for a human punching bag, eliciting some very sexy moans and grunts!
Featuring:
Head snapping jabs, hooks and uppercuts
Battle damage black eye bruising
Lots of belly punching!
Topless breast punching
Sarah Brooke wearing a mouthpiece / mouthguard / gumshield
One sided total male domination!
Sarah Brooke in boxing bondage upon defeat!

or

Note that preview clips may have slightly offsynced audio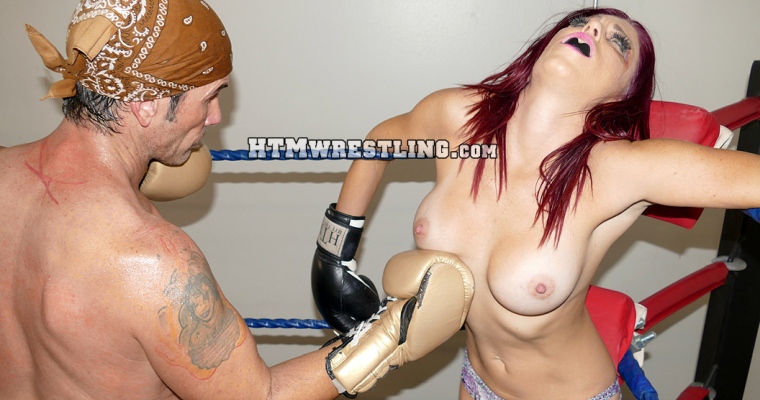 Fantasy Male domination mixed boxing ryona. Featuring Sarah Brooke vs Rusty Nails
- Screenshot Gallery -



or

---
Photoset Download Available!
Free Gallery Preview
REVIEWS

@007ThanksQ (via Twitter)
Sep 15
I just picked up @sarahsexyred10 vs @RustyNailsXXX
maledom from @HitTheMat and I kid you not this was one of the best matches I've ever seen. Sarah gives an incredible performance and looks hot as hell as she gets dominated. Easily one of my favorite maledom matches EVER. 10/10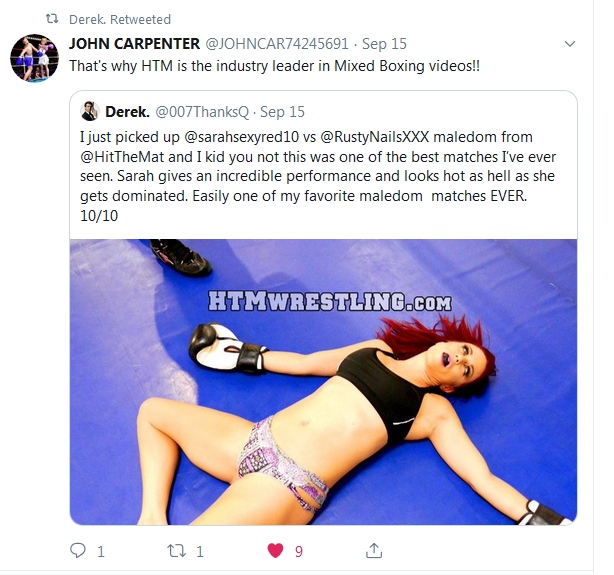 ---