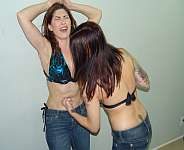 Belly Punching Video Archive - Hit the Mat
Belly punching girls catfights and mixed belly punching beatdowns! Female and mixed belly punching challenges to see who can stand the most belly pain, and beatdowns giving mixed belly punishment.

---
77 Videos With Belly Punching - Pages offer free video previews!
Sort by: Date (NEW) / (OLD) || Title (ASC) / (DESC) || Random || Grid View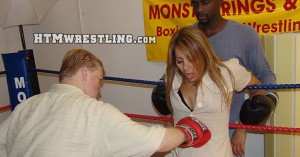 This highly requested belly punching video starts off with Raquel's surprise attack on Darrius while he shadowboxes in the ring, easily crushing him in a quick mixed boxing squash match. Raquel pays a heavy price though, when Darrius and Duncan double team Raquel for some serious payback. She tries to fight back but ends up tossed in the ring where both men glove up to punish her some more. 2 on 1 male domination with lots of belly punching leave Raquel laid out in the ring.
Tags: -Belly Punching, Darrius, Double Team Beatdowns, Duncan, Maledom, Raquel
Length: 30 mins

On Sale! Nicole vs Kat complete belly punching video. Nicole Oring and Kat test each others tummies to see who has the best abs, capable of taking the most belly punishment. Both girls' stomachs get redder as the rounds progress. These two slim sexy Asian girls have quite the slugfest! Female belly punching doesn't get any sexier than this.

It's a hot belly punching challenge when Mutiny and Nicole face off to see who has the tougher stomach for taking belly punches. This bare knuckle belly fight starts off friendly enough, but when the fists and trash talk start flying, it gets personal. Both girls sexy tummies get abused, but only one is left standing, while the other is laid out and gasping!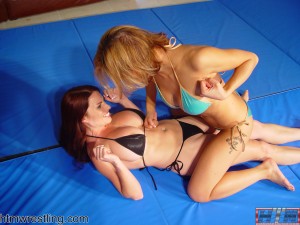 Goldie challenges Carla to a stomach punching contest to see if Carla's tight Asian stomach is as strong as she thinks it is. Both of these hot ladies are tough and take some belly punishment, but only one is standing at the end of this belly punching challenge!
Tags: -Belly Punching, Crystal, Goldie
Length: 21 mins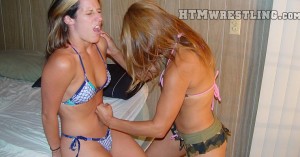 Mutiny is working on her stomach muscles, when Raquel walks into the room. Raquel challenges Mutiny to a belly punching challenge to see who has the stronger abs. Mutiny quickly agrees and they start. Three rounds of hot girl on girl belly punching action, who's tougher??

– - Preview Clip / Full Description
Tags: -Belly Punching, Catfights, Mutiny, Raquel
Length: 20 min
See more Belly Punching videos