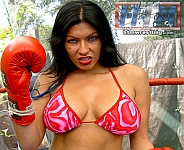 Shelly Video Archive - Hit the Mat
Shelly Martinez

---
8 Videos With Shelly - Pages offer free video previews!
Sort by: Date (NEW) / (OLD) || Title (ASC) / (DESC) || Random || Grid View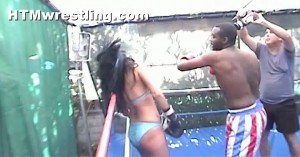 We peel back the curtain and look behind the scenes of Shelly Martinez vs Darrius, a mixed boxing classic. Unedited B-roll footage catches things that happen after the cameras stop rolling, and even some things you might not have expected while they are!

– - Preview Clip / Full Description
Tags: -Behind the Scenes, Darrius, Shelly
Length: 30 mins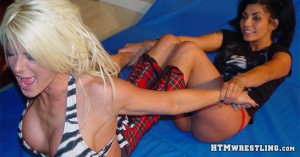 From the vault, Angel Williams vs Shelly Martinez 2008 apartment wrestling. Recaptured and edited at a higher bitrate or the full download. 30mins of female wrestling for $19.99!

– - Watch the Preview Clip and Read More
Tags: -Angel Williams, Shelly
Length: 32 mins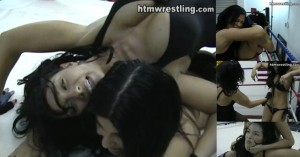 From the vault: A 2008 pro-style female wrestling match between serious rivals Frankie Z and Shelly Martinez. These two don't like each other and really look to dominate and make the other suffer in 25 minutes of pro wrestling action.

See this and more on Clips4Sale Store, or BUY THIS CLIP NOW for $19.99. – - Preview Clip / Full Description
Length: 25 mins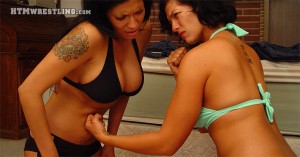 Shelly Martinez vs Frankie Zappitelli in a belly punching catfight! Long time rivals face off once again, arguing over who is tougher. Great reactions to the punches!

– - Preview Clip / Full Description
Tags: -Belly Punching, Frankie Z, Shelly
Length: 22 mins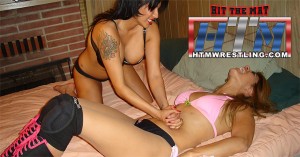 Shelly Martinez gets challenged by Raquel for a belly punching contest! Raquel thinks her tight abs can take the punishment, and Shelly thinks her own abs are more than up to the challenge. Very sexy fantasy catfight! – Belly Punching
See it on our Clips4Sale Store, or BUY NOW for $19.99. Preview Clip
Tags: -Belly Punching, Raquel, Shelly
Length: 21 mins

A female wrestling match that starts over a dispute on who's biting whose style. Raquel challenges Shelly to a wrestling match; the loser of the match loses her boots! They go back and forth with leg locks, arm bars, Boston crabs, standing surfboards, punches, kicks, elbows, knees, clothesline, hair mares, body scissors and more!

– - Preview Clip / Full Description

The long legged sensation Frankie Zappitelli takes on Shelly Martinez in a knock-down, drag-out gritty catfight in a private ring. What starts out as a submissions wrestling match ends up becoming a vicious street brawl, going from chokes and scissorholds, to belly punching and breast hits. One girl submits to a guillotine choke settling the question of who is tougher, for now.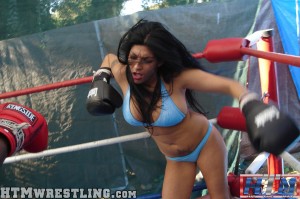 This video contains the first match and the rematch!
Shelly is a trained boxer and thinks she has what it takes to easily knock out Darrius. But will she?
Length: 42 mins
Status: Retired

See more Shelly videos