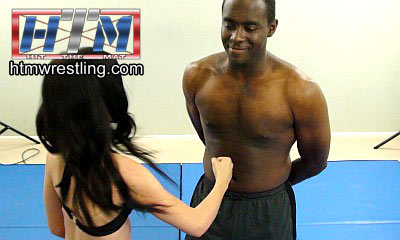 Changing things around a little bit, we bring you a belly punching video where the girl is doing the punching on a guy.
Sasha is a very slim petite beauty new to HTM, although she has already had her first match and is a little upset about the outcome. To make it up to her, and to punish him for being late all the time, HTM gives Sasha Darrius in a REAL belly punching session where he is not allowed to hit back. Sasha punches him in the stomach over and over, claiming she is getting revenge for all the other girls he beat up. And this is only the beginning!
See it on our Belly Punching Clips4Sale store, parts 1 and 2 now available!
Watch a preview here and here.