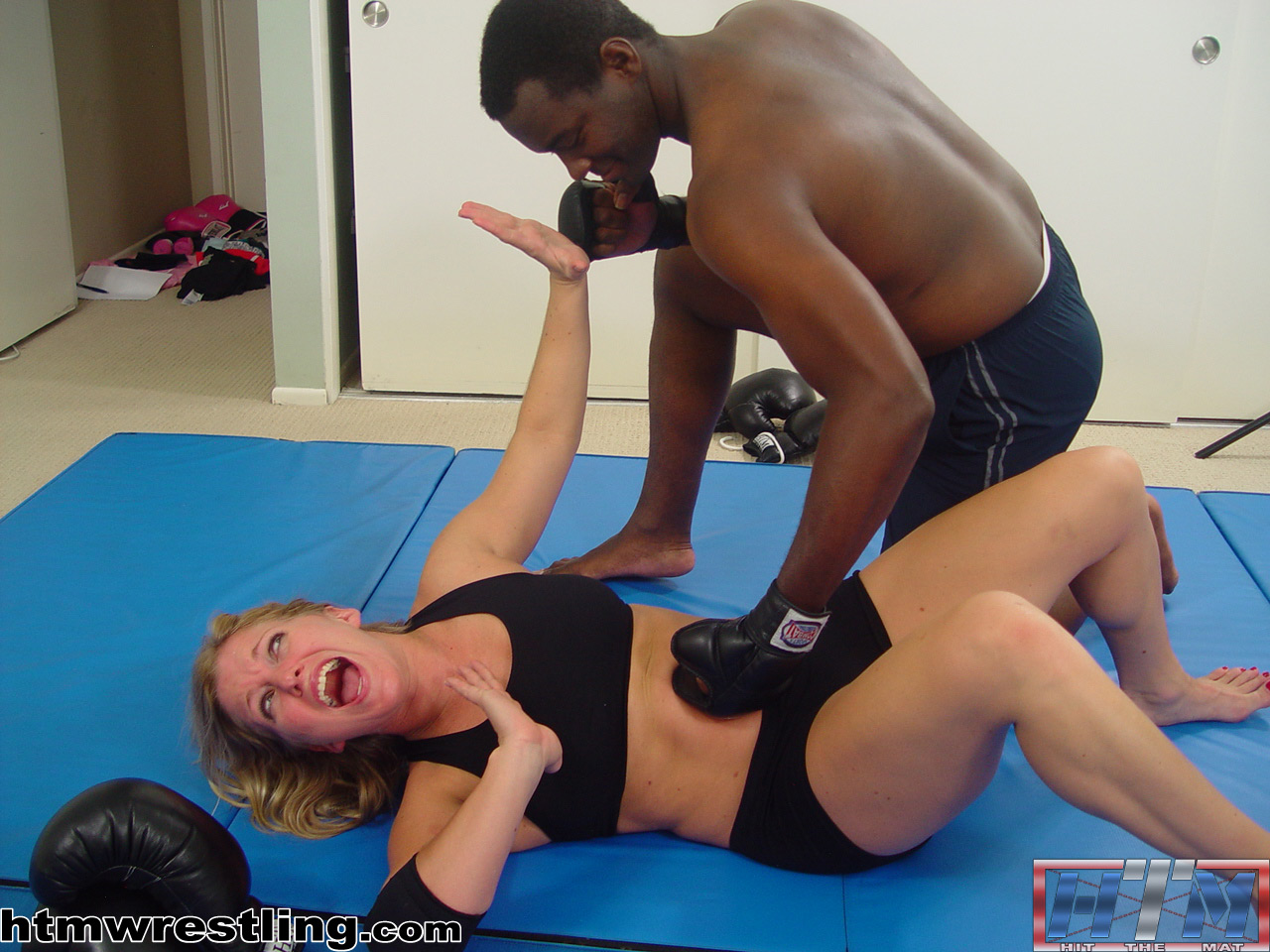 The famous Dia Zerva comes to Hit the Mat! When both fighters glove up for a mixed boxing match, the challenge soon becomes how much belly punishment can Dia's abs take against the much larger Darrius' fists, for real! Dia is well known for her toughness, having been in the US Marines as well as participating in real catfight events.. but Darrius is a 6'1″ 215lb male fighter with both boxing and martial arts training. This is REAL belly punching, not staged! Shot in a reality style with minimal editing, the only real script was the transition of different gloves to bare knuckle punching. Dia's stomach gets worked over with REAL punches from boxing gloves, MMA style grappling gloves, and bare fists. Dia Zerva not only shows an incredible tolerance for pain, but she also enjoys it! Dia and Darrius warm up in this mixed belly punching video with vintage style boxing glove punches, and you can see Dia's strong ab muscles flex as she resists his blows. After 10 minutes of boxing gloved punishment both against the wall and on the floor, Darrius takes off the boxing gloves and switches to much smaller grappling-style gloves, all while increasing the pressure and pace. These aren't quick taps but strong punches driven into the navel repeatedly. Dia's sexy belly continues to redden as Darrius delivers punch after punch. Finally the gloves come off completely and it's bare fists vs Dia's punished belly. The punching continues, and you can even see the clear imprint of the fist in Dia's increasingly sore and red stomach. A few off-guard punches and the continual wearing down of her stomach muscles cause Dia to moan and hold her belly in pain, but she STILL does not give up! This is REAL mixed belly punching between an incredibly hot and incredibly TOUGH woman vs a much larger, trained male fighter. Fans have requested a real belly punching video and we couldn't have asked for a more awesome lady to work with. You simply do not want to miss out on this hard-hitting belly punch action!
Image Galleries
: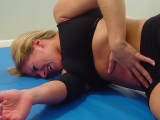 1 Photos


Note that preview clips may have slightly offsynced audio


Tags: Belly Punching, Darrius, Dia Zerva, Maledom

**View directly on CLIPS4SALE to use the Shopping Cart function!

Please note! Prices listed here are BEFORE any applicable local taxes are applied.

---
Related Videos
---