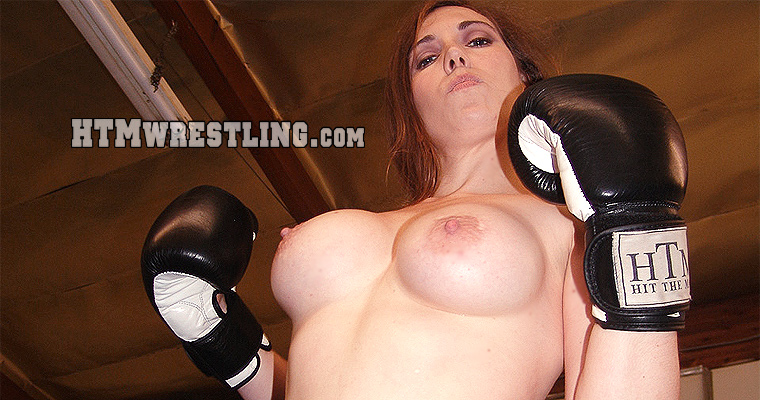 Samantha Grace Video Archive - Hit the Mat
She's beauty, she's Grace. She'll punch you in the face! Samantha Grace is a veteran foxy fighter, bondage model, and jobber! Samantha Grace made her Hit the Mat debut in 2016 and her fighting videos immediately became fan-favorites and hitting #1 in the top sellers lists.

---
43 Videos With Samantha Grace - Pages offer free video previews!
Height: 5'7″
Born: 1984 in Oberlin, Ohio, USA
Sort by: Date (NEW-default) - Date (OLD) - Title (ASC) - Title (DESC) - Random (Surprise Me!)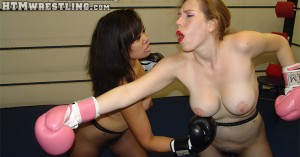 Sam Grace and Annie Cruz star in the Pantyhose Extreme Boxing Championships! Sam is the champion with Annie the challenger. Click to read more and watch the preview!

See this and more videos on Clips4Sale, or BUY NOW for $25.99. – - Preview Clip / Full Description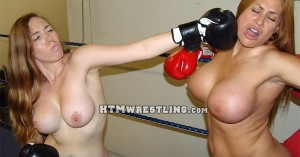 Sheila Marie takes on Samantha Grace in a strip boxing match. Loser ends up nude and tied to the heavy bag! Sam is tired of playing the punching bag, will she be able to beat the busty newcomer?

See this and more videos on Clips4Sale, or BUY NOW for $26.99. – - Preview Clip / Full Description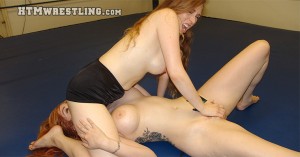 Sam and Lauren are back for another fight, but this time it's in Sam's realm of wrestling. Lauren thinks Sam is full of it, but Lauren ends up with a face full of Sam's lady bits over and over as Sam dominates her rather convincingly!

See this and more on Clips4Sale Store, or BUY THIS CLIP NOW for $16.99. – - Preview Clip / Full Description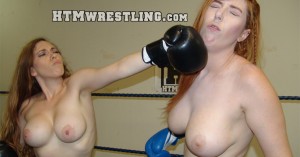 Sam Grace and Lauren recently got their asses handed to them by Rusty and are at HTM for some training by Darrius. His first lesson, only the strong survive! It's a strip rules match and every knockdown means clothes come off. It's a back and forth match with pride and panties on the line..but who will win??

See this and more videos on Clips4Sale, or BUY NOW for $24.99. – - Preview Clip / Full Description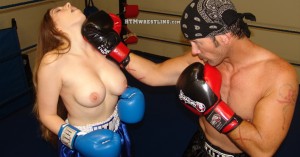 Sam Grace challenges Rusty to a strip boxing match. Probably not one of her better ideas! After each knockdown, Sam must strip off some clothes. Sam is dominated and defeated in a very one-sided match. And that's not the last of her punishment!

See this and more videos on Clips4Sale, or BUY NOW for $19.99. – - Preview Clip / Full Description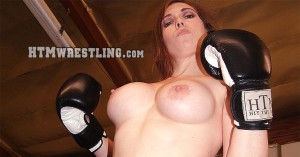 Samantha Grace wakes up pretty pissed off since you stole her top and really ready to kick your ass now. She might take a beating, but she keeps firing back until she overpowers and knocks you out, all while topless!

See this and more videos on Clips4Sale, or BUY NOW for $11.99. – - Preview Clip / Full Description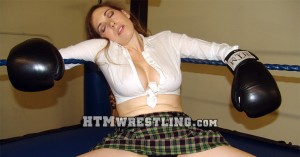 Samantha Grace comes to HTM! Playing the bad school girl in detention, this fight will determine whether she gets out of trouble or gets in even more. Bad Sam thinks of herself as quite the fighter, but the instructor seems to prove otherwise!

See this and more videos on Clips4Sale, or BUY NOW for $11.99. – - Preview Clip / Full Description
Status: Local - Active

See more Samantha Grace videos