Cyber Week 2019 Deals! (6 results.)
Big deals on select classic sports entertainment videos by Hit the Mat! New deals added daily on previously released clips.
Sort by: Date (NEW-default) - Date (OLD) - Title (ASC) - Title (DESC) - Random -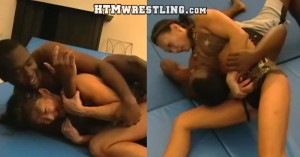 From the vault: Anne Hurricane comes to HTM! Shot back in 2008, Darrius and the immensely tough European wrestler Anne Hurricane tussle on the mats for some mixed wrestling.

– - Watch the Preview Clip and Read More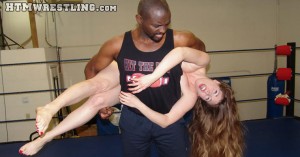 ON SALE! Was $24.99 now $19.99! $5 off!
A custom mixed wrestling fantasy match featuring a powered up Samantha Grace vs Darrius. Her "potion" grants her the super strength needed to toss around Darrius and take the first fall, but at the start of the second, it's running out. Now it's Sam's turn to get dominated! She takes off her top to distract him, to no avail. Sam's breasts and body are punished for the second fall. The third is a bit more even, but as time goes on, Darrius begins to dominate and ultimately defeat Sam.

– - Watch the Preview Clip and Read More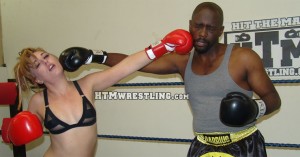 SALE! 40% off the original price! ($22.99) for Cyber Week!
Darrius stood up Cori for a date, and now Cori wants some payback in the ring. This is her first ever mixed boxing match, does she have what it takes to knock out Big D?

– - Preview Clip / Full Description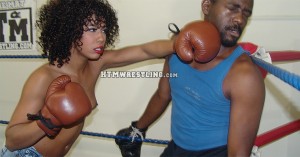 SALE! 48% off the original price! ($24.99) for Cyber Week!
Misty Stone is at Hit the Mat looking to beat some ass. She's confident in her skills and power, and goes toe to toe with Darrius in a fantasy mixed boxing match.. A back and forth slugfest that gets down and dirty!
– -
Preview Clip / Full Description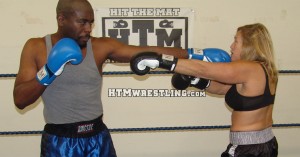 SALE! 40% off the original price! ($21.99) for Cyber Week! Malibu comes to Hit the Mat! She is bigger and stronger than most of Darrius' previous opponents, and known in the session scene for her boxing. How will Darrius handle her? 5 rounds of boxing, THREE minutes each.

– - Preview Clip / Full Description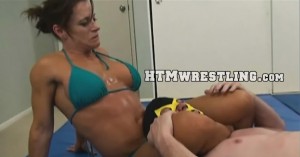 CYBER WEEKEND SALE!! Was $19.99 NOW $14.99 ($5 OFF)!! Masked Mauler meets Jennifer Thomas on the mats! Will he be the mauler of women as he claims, or will she mop the floor with him? It's looking more like the latter!

See it on our Clips4Sale Store, or BUY NOW for $14.99. – - Preview Clip / Full Description