ON SALE! Was $24.99 now $19.99! $5 off!
Samantha Grace, powered up by a "magic potion", challenges the taller and stronger Darrius to a 2 out of 3 falls wrestling match. "Super" Sam overpowers Darrius easily at first, and even gets a bit dirty with her holds. She dominates him and wins the first fall easily, ending it with a boob smother (6 mins or so). Unfortunately for Sam, her "potion" power-up seems to be running low after the second falls starts and now she must fight Darrius on even grounds. She takes her top off in an attempt to distract him, but this just leads Darrius to attacking her breasts with punches, and nipple squeezing during holds. Sam is dominated the second fall, with her breasts seeing some painful abuse. For the final fall, Sam is desperate for more of her potion, but Darrius is also tiring out a bit. Sam puts up a fight and manages to get some more breast smothers in, but fades quickly then is dominated and defeated by Darrius.
See this video and many more on Clips4Sale, or
Note that preview clips may have slightly offsynced audio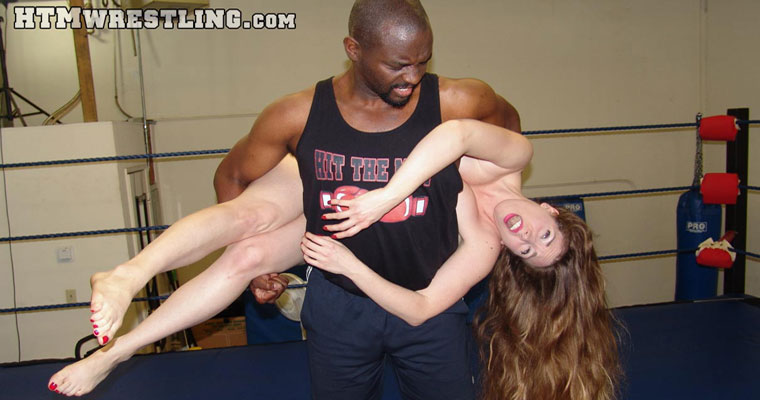 - Fantasy mixed wrestling custom in 1080HD
+ Shop for this video and more on Clips4Sale +, or
Tags:
Cyber Week 2019
,
Darrius
,
Samantha Grace
,
Topless
**
View directly on CLIPS4SALE to use the Shopping Cart function!

Please note! Prices listed here are BEFORE any applicable local taxes are applied.
---
Related Videos
---