SALE! 40% off the original price! ($22.99) for Cyber Week!
Cori feels Darrius stood her up for a date, and now wants to take it out on his ass. This is Cori's first mixed boxing match, does she have what it takes to take on Big D? The two battle hard back and forth but as the match wears on, both are starting to show signs of battle damage! Cori seems to be getting the worst of it, ends up topless and by the final rounds, she is getting dominated until she is knocked out and defeated.
See this video and many more on Clips4Sale, or
BUY NOW for $12.99


Note that preview clips may have slightly offsynced audio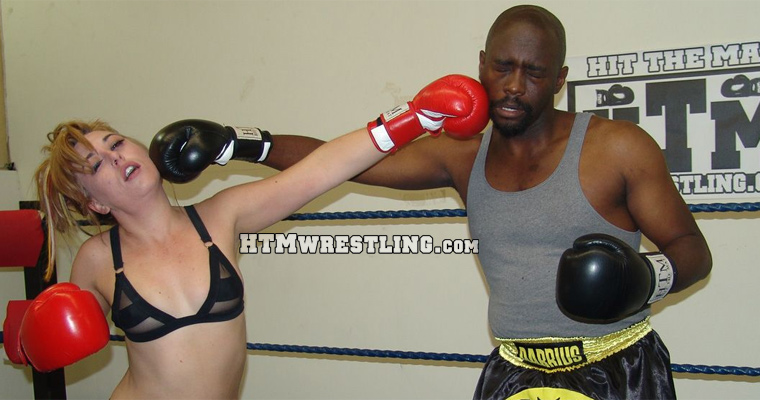 Fantasy mixed boxing, Bikini Thug Cori's first mixed boxing match!
+ Shop for this video and more on Clips4Sale +, or


BUY NOW for $12.99