Samantha Grace and Lauren Phillips are back in the HTM ring looking to get some training from Darrius, after they both got their asses handed to them by Rusty. Darrius leaves a note with the first lesson: Whoever wins this match gets the REAL training, and toughen up, cupcakes! It's a strip boxing match and upon each knockdown, the loser must lose some clothes. Sam starts off strong, downing the "Amazon" Lauren and Lauren is the first to strip. After absorbing quite a beating, including to the breasts, Lauren manages to score a knockdown against Sam and the match becomes a back and forth fight. Both girls end up nude and battered across the face, belly, bare breasts and crotch..but who will end up knocked out and tied up as a naked human punching bag?
*This clip was among the *TOP 5* on ALL of C4S*!
See this video and many more on Clips4Sale, or BUY NOW for $24.99


Note that preview clips may have slightly offsynced audio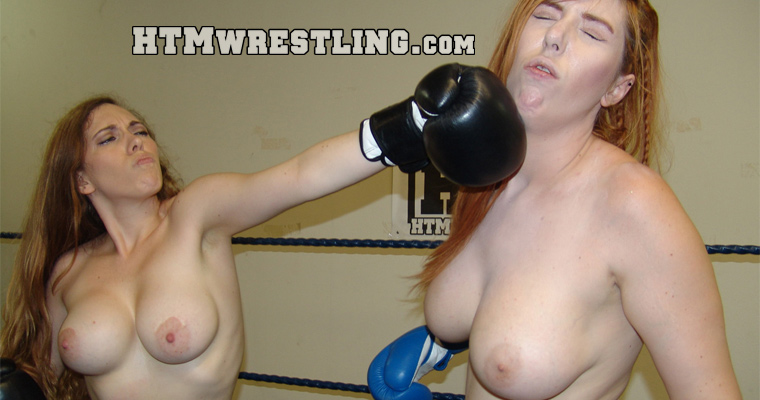 Fantasy foxy boxing, every knockdown a girl loses clothing!
Spoiler: Lauren wins


Add to Cart on Clips4sale and Continue Shopping

BUY NOW for $24.99