Samantha Grace is working out on the bag at Hit the Mat, when Rusty shoves her out of the way. Pissed off, Sam challenges him to a boxing match, a strip boxing match at that! Every knockdown, someone has to take off some clothes. Sam is eager to get the fight started, and comes out swinging. Sam can't seem to land many clean shots on Rusty though, and she keeps taking counter punches to the body. It doesn't take long for Sam to start getting pushed around the ring, forced in to the corner and get beaten up until she's knocked down. There goes her top! Try as she might, Sam just can't seem to get much of an offensive going. At best all she can do is get Rusty to cover up for a bit before he corners her and knocks her down again. Off with her trunks! Sam is starting to look real worn down and punch drunk, but she doesn't give up. Sam ends up completely nude and continues to be dominated around the ring, up against the ropes, until she's knocked out cold, on her back. Her belly, breasts and almost whole body show redness from the beating. That's not the end for her though, when she comes to, she's tied up completely nude against the punching bag for some more punishment!
See this video and many more on Clips4Sale, or
BUY NOW for $19.99


NSFW Preview

Note that preview clips may have slightly offsynced audio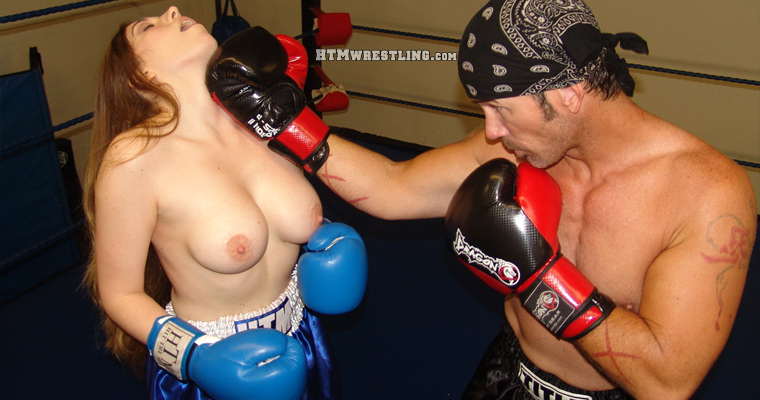 Fantasy mixed boxing, Sam Grace is punished and defeated, then tied up and used for a punching bag while completely nude!
+ Shop for this video and more on Clips4Sale +, or



BUY NOW for $19.99