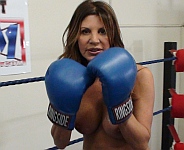 Hollywood Video Archive - Hit the Mat
Longtime wrestler and former GLOW Girl, travels often

---
30 Videos With Hollywood - Pages offer free video previews!
Sort by: Date (NEW-default) - Date (OLD) - Title (ASC) - Title (DESC) - Random (Surprise Me!)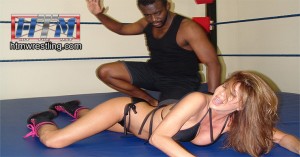 Someone's getting their ass whupped! Darrius takes on wrestler Hollywood in a mixed wrestling and spanking match, a different kind of "bum fight"

See this and more videos on Clips4Sale, or BUY NOW for $11.99. - - Preview Clip / Full Description

The Masked Mauler returns! Hollywood has heard the Masked Mauler likes hardcore mixed wrestling matches, and challenges him to one on the mats. Hollywood looks stunning in her gold bikini, and her wrestling skills give her an early advantage over the masked male, but before long this match goes back and forth, and one wrestler is left on the ground in pain!

See this and more videos on Clips4Sale, or BUY NOW for $14.99. - - Preview Clip / Full Description

This pro-style mixed wrestling tag team match was recorded live and is the only one of its kind at HTM. Hollywood and Christie Ricci team up to take on Duncan and Darrius in a pro-wrestling style mixed tag team match. But not your typical WWE style tag match where girls fight girls and guys fight guys. Here, it's girls VS guys, true intergender tag team wrestling!

This hard hitting women's wrestling match is already underway as Hollywood and Onyx are out for each others' blood! Belly punches, sleeper holds, kicks and more are exchanged as the tide of battle swings back and forth between these vicious vixens. Neither girl wants to give as they pour their heart and soul into this fight.

Hollywood and Darrius glove up again in this hard-hitting mixed boxing rematch. This is a knock-down drag-out, all out BRAWL and the loser of this intense boxing match may want to hang up the gloves for good after such a vicious beating!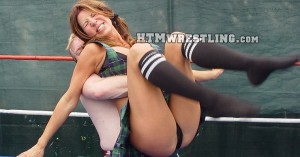 Welcome to the School of Hard Knocks! Hollywood faces off against the professor when she lands herself in detention for not doing her homework, and the only way to get out is through the professor in the ring!
Status: Active - Frequent Visitor

See more Hollywood videos