The Professor Video Archive - Hit the Mat
---
1 Videos With The Professor - Pages offer free video previews!
Sort by: Date (NEW-default) - Date (OLD) - Title (ASC) - Title (DESC) - Random (Surprise Me!)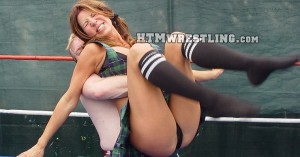 Welcome to the School of Hard Knocks! Hollywood faces off against the professor when she lands herself in detention for not doing her homework, and the only way to get out is through the professor in the ring!
Status:

See more The Professor videos