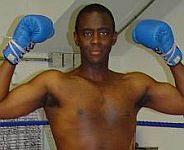 Darrius Video Archive - Hit the Mat
Darrius is one of the most famous and feared male boxers in the mixed boxing scene. Countless women have fallen to his fist, but a few have overcome him in the ring! Darrius has the longest running rivalry with Canadian wrestling and boxing sensation Mutiny. Darrius is also known for spending inordinate amounts of time on the "Darrius Fights" Twitter.

---
218 Videos With Darrius - Pages offer free video previews!
Darrius Boxing Videos – Darrius Wrestling Videos
Height: 6'2″
Weight: 235lbs
Sort by: Date (NEW-default) - Date (OLD) - Title (ASC) - Title (DESC) - Random (Surprise Me!)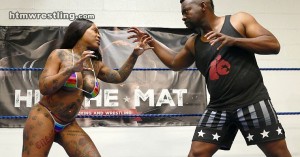 Sprinkle makes her Hit the Mat debut, taking on Darrius in a mixed wrestling match!

See this and more videos on Clips4Sale, or BUY NOW for $13.99. – - Preview Clip / Full Description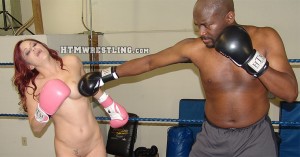 Sarah Brooke vs Darrius in a strip boxing stakes match! Each knockdown means the fallen opponent must strip off an article of clothing. As this clip is largely male dominated, Sarah ends up fully nude! Hot mixed boxing!

See this and more videos on Clips4Sale, or BUY NOW for $15.99. – - Preview Clip / Full Description
Status: Local - Active

See more Darrius videos