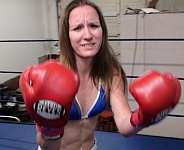 Madison Swan Video Archive - Hit the Mat
The beautiful girl next door with ripped abs! Madison's fit physique is as awesome and impressive as her performance abilities. Madison is an all star talent able to play any role perfectly.

---
16 Videos With Madison Swan - Pages offer free video previews!
Sort by: Date (NEW-default) - Date (OLD) - Title (ASC) - Title (DESC) - Random (Surprise Me!)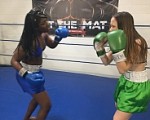 Pick your winner! In this ending, Lana Luxor defeats Madison Swan by knockout.

See this and more videos on Clips4Sale, or BUY NOW for $3.99. – - Preview Clip / Full Description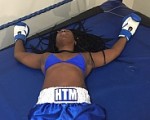 Pick your winner! In this ending, Madison Swan defeats Lana Luxor by knockout.

See this and more videos on Clips4Sale, or BUY NOW for $4.99. – - Preview Clip / Full Description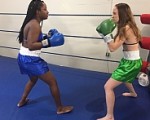 Lana Luxor's first boxing match at HTM! How will she do against veteran Madison Swan?

See this and more videos on Clips4Sale, or BUY NOW for $11.99. – - Preview Clip / Full Description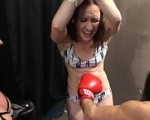 Bikini bondage short special! Madison Swan bound up with her arms over her head and her super tight abs exposed for a beating by Goldie Blair and Hazel Annie.

See this and more videos on Clips4Sale, or BUY NOW – $3.99. – - Preview Clip / Full Description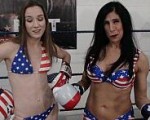 These red white and blue clad babes will have you seeing stars and stripes! Madison Swan and Hazel Annie rain punches down on you like bombs in this Independence Day Femdom POV boxing bash.

See this and more videos on Clips4Sale, or BUY NOW – $11.99. – - Preview Clip / Full Description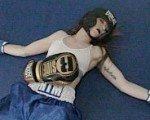 Love seeing boxing damsels in distress, punch-out style? Watch Madison get defeated by "your" gloves! Sporting headgear and a mouthpiece!

See this and more videos on Clips4Sale, or BUY NOW – $9.99. – - Preview Clip / Full Description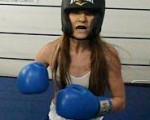 Sporting headgear and a mouthpiece, Madison Swan is ready for some serious boxing training! Think you can take her?

See this and more videos on Clips4Sale, or BUY NOW – $9.99. – - Preview Clip / Full Description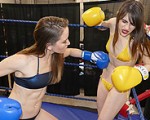 Newcomer Ziva Fey thinks she has what it takes to square off with Madison Swan! It's an action packed bikini boxing slugfest.

See this and more videos on Clips4Sale, or BUY NOW for $19.99. – - Preview Clip / Full Description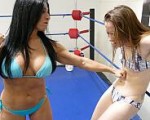 Who has the tougher abs? Hazel Annie comes to Hit the Mat to face a returning Madison for a belly punching contest.

See this and more videos on Clips4Sale, or BUY NOW for $19.99. – - Preview Clip / Full Description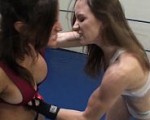 Who has the tougher abs? Chi Chi challenges Madison to find out in a belly punching contest!

See this and more videos on Clips4Sale, or BUY NOW for $17.99. – - Preview Clip / Full Description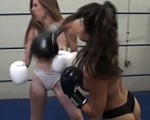 Who wins? You choose! In this edition, Chi Chi defeats Madison, and it's Madison's turn for some punishment!

See this and more videos on Clips4Sale, or BUY NOW for $7.99. – - Preview Clip / Full Description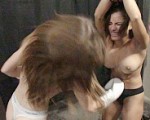 Who wins? You choose! In this edition, Madison knocks out Chi Chi, then uses her for a human punching bag!

See this and more videos on Clips4Sale, or BUY NOW for $7.99. – - Preview Clip / Full Description