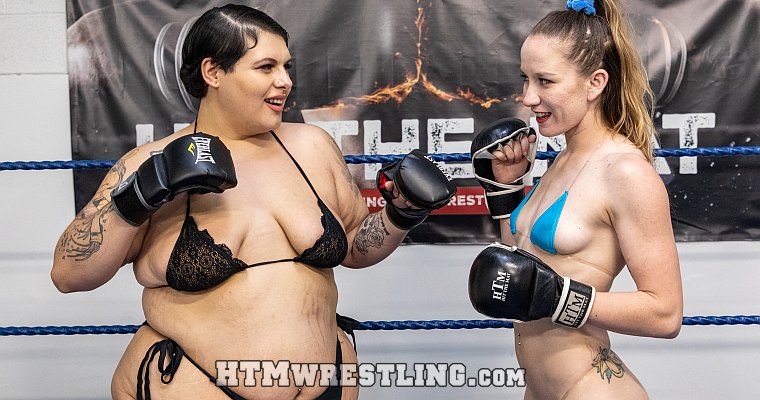 Luz de la Noche makes her HTM debut! Madison Swan (sporting one of the tiniest bikinis we've seen her wear) welcomes Luz for a No Holds Barred MMA match. Madison has a major edge in wrestling experience, but Luz's potential power is no joke. While Madison takes the early lead and gets on top of Luz, Luz flips her over and now Madison is in serious trouble! Luz begins with a breast smother on the trapped Madison, and turns it in to a breast BEATING, by beating Madison's face with her breasts!

Once Madison is back on her feet, the fighters trade blows to the breasts and belly, the tops get torn off and the fight to get the submission intensifies. Epic facesitting and smothers, pins, stinkfaces, scissors and more as these ladies beat the hell out of each other. Who will win?


- MMA Screenshot Gallery -


Fantasy Wrestling BBW vs Small Chick — Spoilers – Luz defeats Madison and carries her out of the ring


Note that preview clips may have slightly offsynced audio


Tags: Luz, Madison Swan, MMA, Topless

**View directly on CLIPS4SALE to use the Shopping Cart function!

Please note! Prices listed here are BEFORE any applicable local taxes are applied.

---
Related Videos
---