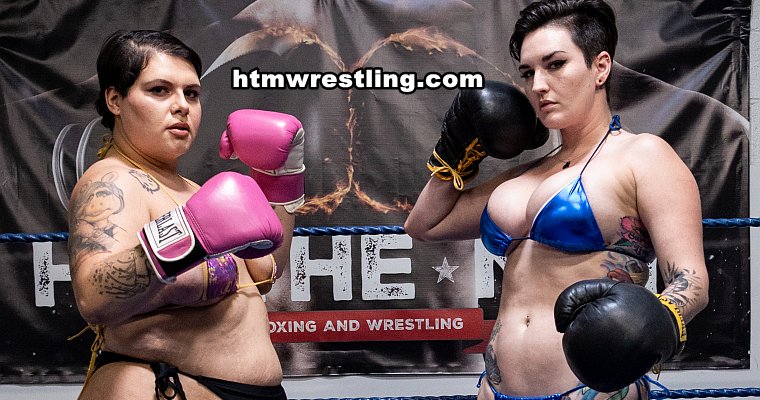 Irene Silver takes on one of her "disciples" Luz de la Noche in a knockout boxing brawl!
Luz proves to be a tougher opponent than Irene expects, creating the need for Irene to improvise and turn this from a boxing brawl to a more kickboxing style fight as Irene throws a kick, some elbows and a few spinning backfists in order to take down Luz. It takes all of that and more for Irene to fend off Luz, as big ring shaking knockdowns are traded but neither fighter is willing to give up. Head snapping face punches, belly bashing, bare boob speedbagging and quite a bit of "rule breaking" from Irene Silver including ground and pounds in order for Irene to take the KO victory.

- Boxing Screenshot Gallery -


Fantasy female boxing




Note that preview clips may have slightly offsynced audio


Tags: Irene Silver, Luz, Topless

Please note! Prices listed here are BEFORE any applicable local taxes are applied.

---
Related Videos
---