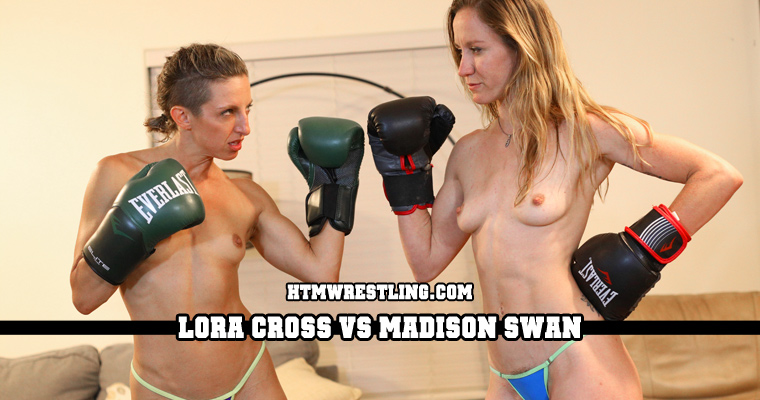 Lora Cross 's first video at Hit the Mat! Lora challenges Madison to a topless boxing match in an apartment, feeling that Madison is looking down on her. Madison doesn't seem to feel that Lora is quite ready to take on pro-tier boxing challengers, and might just beat a lesson in to Lora that leaves her dazed, dizzy, groggy and a twitching knocked loopy mess. Lora seems to start off strong, but doesn't believe Madison when she tells her she's being "nice". Once Madison turns up the heat, it looks like it's game over for Lora. Madison is also quite willing to show Lora that not everyone plays by the rules. One thing's for sure though, Lora can take an impressive beating and refuses to give up!
Special shoutouts to that epic KO uppercut that Madison delivers, sending Lora Cross airborne!


- Foxy Boxing Screenshot Gallery -


Fantasy Topless boxing




Note that preview clips may have slightly offsynced audio


Tags: Lora Cross, Madison Swan, Topless

Please note! Prices listed here are BEFORE any applicable local taxes are applied.

---
Related Videos
---