Cali Logan vs Darrius (KO Challenge) Remastered 720
Part of our ongoing HTM classics remastering project, we present the very popular Cali Logan vs Darrius "Cali's Knockout Challenge" HTMC10 / HTM87. Now in 1280x720P HD with aspect ratio corrections.
Original mixed boxing video description:
Cali Logan is bouncing in her corner wearing her blue boxing gloves. She is fired up and in good spirits as the ref explains that this is a special rules boxing match. Ten rounds, each round is ended by a knockout, the winner is whoever has the most knockouts at the end of ten rounds. Cali seems to think this is all fun and games as she cheers and rushes over to Darrius trying to land a blow before the first round starts. Darrius blocks her punches telling her to wait for the bell, but she continues to flail away. The bell rings and Darrius lands a huge right hand that staggers Cali and causes her eyes to roll as she collapses to the canvas. The ref checks to see if she's ok as she goes back to her corner ready for round two.
At the start of the second round Cali yells she's not readyâ! ..too late Darrius pounds her again with another big right hand as she is turned 180 degrees into her own corner. What happens for the next eight rounds is a total squash of Cali Logan. Jabs, uppercuts, hooks, and crosses are thrown and land everywhere of this cutie. Each round Cali is laid out face up, face down, on the ropes, in the corner. She is pounded from ring rope to ring rope, and to and from every corner. Cali is totally outclassed, beatdown and destroyed in this completely male domination mixed boxing video. Head snapping hook after hook, knockdown after knockdown, and knock out!



or

Note that preview clips may have slightly offsynced audio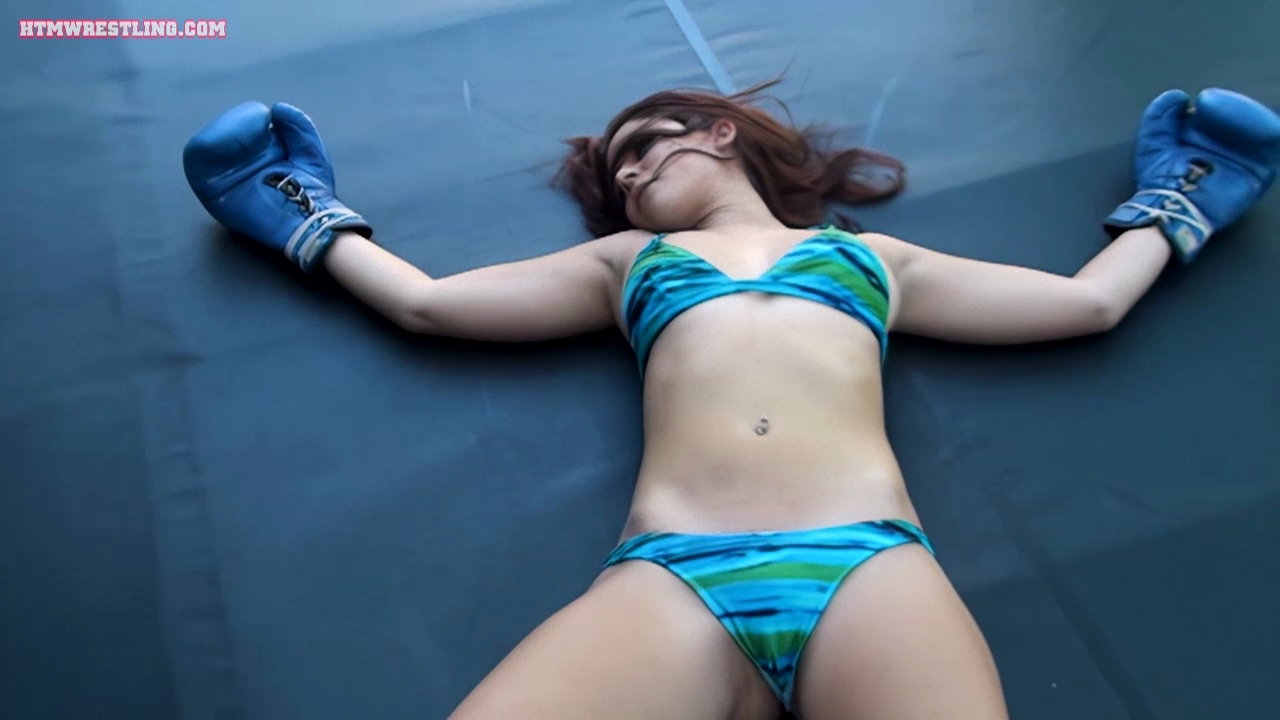 Fantasy maledom mixed boxing ryona featuring Cali Logan as the princess of punch drunk
- Screenshot Gallery -



or