Megan Jones taunts Darrius, having defeated him in their previous fight. Darrius claims she was just lucky, and the rematch is on. This time, Megan Jones is swinging big, but catching air. Darrius begins an outright assault on her belly, tenderizing her body with non-stopped belly punching! Megan tries to put up a fight, even knocking Darrius down and getting him in the corner, but the majority of this fight, Darrius is firmly in control with solid contact belly punching that Megan sells beautifully, and big ROCKING headshots. To top off the brutal boxing beating, the final KO blow sends Megan to the canvas, convulsing and drooling! Winner by knockout, Darrius!

or

Note that preview clips may have slightly offsynced audio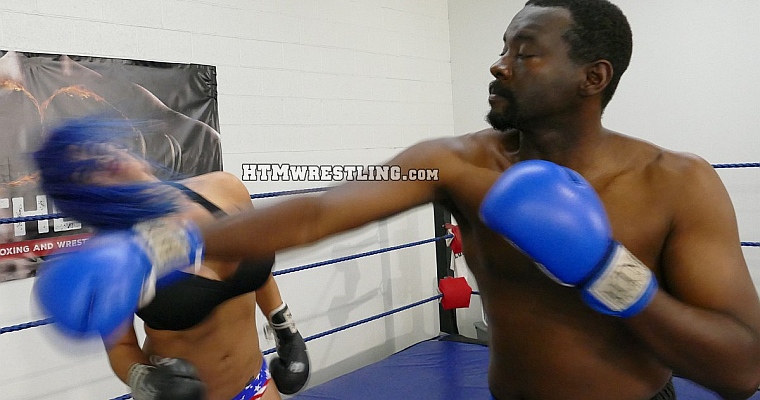 Fantasy male domination mixed boxing
Starring Megan Jones vs Darrius Jones
Custom mixed boxing video featuring natural solid belly punching hit sounds, no SFX added by request.
- Screenshot Gallery -



or

This fetish fight video features:

Boxing Ryona, Busty bikini boxing, male domination mixed boxing, big bouncing boobs, lots belly punching with natural contact sounds,
YOU MAY ALSO LIKE: Megan Jones Dominated by Rusty