Hit the Mat Video Updates Archive
Newest fighting videos from Hit the Mat! Here you will find our archive of boxing and wrestling posts. Or contact us to order your very own custom match!
Sort by: Date (NEW-default) - Date (OLD) - Title (ASC) - Title (DESC) - Random - Grid View

Carla takes on Duncan for the oil wrestling championship belt! It's slippery and sexy mixed wrestling as Carla has Duncan crushed between her legs while he tries to fight back with headlocks, bearhugs and belly punches.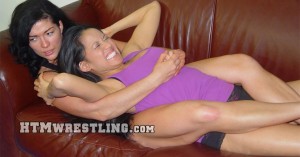 Jade's punishment continues! The poor litter jobber is shown no mercy by Frankie Z!

See this and more videos on Clips4Sale, or BUY NOW – $16.99. – - Preview Clip / Full Description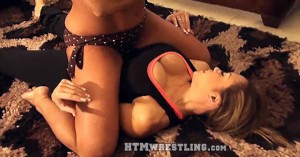 This custom domination video features Jennifer Thomas sitting on top of Crystal so she can't escape nor breathe as punishment for stealing her boyfriend. Poor Crystal!

See this and more on Clips4Sale Store, or BUY THIS CLIP NOW for $12.99. – - Preview Clip / Full Description

Darrius and Sybil Starr have been waiting to square off in mixed boxing for a long time. Sybil Starr takes a big beating right at the beginning lefts and rights battering her face and body, knocking her down in the first minute. That is just what she needed to get her juices going. In the end this high impact, high intensity match has a twist ending which will leave you wanting more!