Tap Out Bitch! was a cooperative venture between Hit the Mat and SheWrestles around 2007. The event featured competitive female wrestling with established veteran fighters as well as upcoming names. This third and final volume features 3 female wrestling matches and one mixed wrestling match. Note that these matches were previously released in 2009 as "HTM59a" and "HTM59b".
00:11 – 03:00 : Margarita vs Holly Wood – (No, not that Hollywood). A back and forth grappling battle between newcomers, but once Holly locks in the RNC, Marg must tap.
03:06 – 05:26 : Margarita vs Elizabeth – A slightly shorter match where it seems like Margarita takes control, but Elizabeth manages to work her way behind Marg, slaps on a choke and Margarita must tap again.
05:31 – 08:05 : Elizabeth vs Ryan – Mixed wrestling! Another roll that seems somewhat even, but once again Elizabeth takes the back, slaps on a sleeper and it's tap out time.
08:10 – 11:16 : Elizabeth vs Holly Wood – These two go at it! After a struggle, Elizabeth has Holly Wood trapped in the sleeperhold that's cinched so many victories today, but Holly Wood holds on and manages to fight out. Suddenly Elizabeth finds herself trapped in the very same sleeper, and must tap out herself!

or

Note that preview clips may have slightly offsynced audio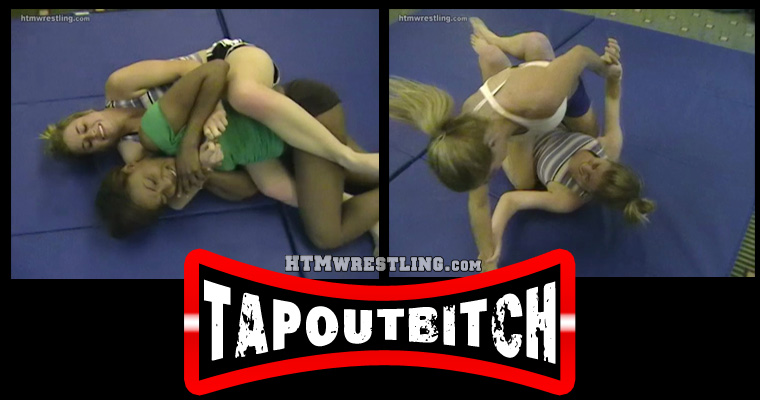 Competitive unscripted female wrestling
- Screenshot Gallery -



or