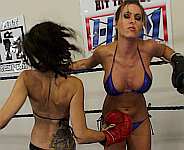 Boxing Video Archive - Hit the Mat
Boxing videos from Hit the Mat! These are all of our boxing videos, from foxy boxing women to hot mixed boxing fights. This includes female domination femdom mixed boxing, and maledom mixed boxing ryona.

---
370 Videos With Boxing - Pages offer free video previews!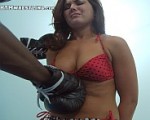 Belly punching with boxing gloves! Stephy C takes on Darrius in a belly punching contest, and her belly may not be quite as hard as she thinks it is!

See it on our Clips4Sale Store, or BUY NOW for $17.99. – - Preview Clip / Full Description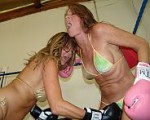 Hollywood takes on Veronika Valentine in a fantasy foxy boxing match with emphasis on low blows. Anything goes!

See more on Clips4Sale, or BUY NOW for $17.99. – - Preview Clip / Full Description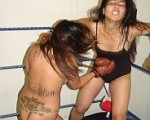 Veronica Vhynes wakes up topless, with The Bully Max Mikita holding her bra! Veronica is enraged and goes after Max with all she's got, but is it enough?

See more on Clips4Sale, or BUY NOW for $9.99. – - Preview Clip / Full Description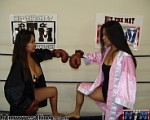 Veronica Vhynes returns for her first boxing match! Taking on The Bully Max Mikita, will Veronica get destroyed again or will she get some measure of revenge?

See more on Clips4Sale, or BUY NOW for $9.99. – - Preview Clip / Full Description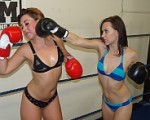 Morgan Del Ray makes her debut at Hit the Mat, and her first time in a boxing ring! She takes on Bikini Thug Cori in a fantasy foxy boxing bikini battle.

See more on Clips4Sale, or BUY NOW for $19.99. – - Preview Clip / Full Description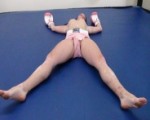 A POV boxing custom shot in May 2015 featuring Jackson as your pretty and willing punching bag! A masochistic, erotic flair.

See it on our Clips4Sale Store, or BUY NOW for $11.99. – - Preview Clip / Full Description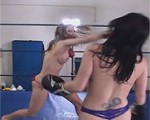 The final round is here! Both fighters are wearing down, but Rocky begins to take control. It's a hard fought slugfest until Rocky comes out on top!

See more on Clips4Sale, or BUY NOW for $5.99. – - Preview Clip / Full Description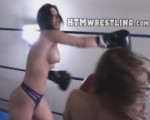 The final round is upon us! Both fighters are wearing down, but Kym is coming out on top. Whatever it takes!

See more on Clips4Sale, or BUY NOW for $6.99. – - Preview Clip / Full Description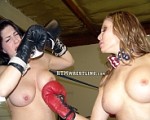 Foxy Rocky returns, this time defending her foxy boxing title against former sparring partner Kym "Bring the Pain" Jane! 1 of 2

See more on Clips4Sale, or BUY NOW for $19.99. – - Preview Clip / Full Description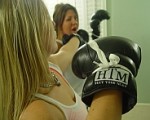 The conclusion of this custom silly boxing video, both girls are battering each other and a final blow will end it..

See more on Clips4Sale, or BUY NOW for $18.99. – - Preview Clip / Full Description