Garter belts and boxing babes!
Shelby Paris makes her boxing debut against The Giant KK Qing! Both clad in sexy lingerie..garter belts and stockings plus the vintage style HTM boxing gloves…well..Shelby's about to get her ass kicked! Shelby puts up a fight, even managing to score a down on The Giant, but Shelby is in waaaayyy over her head.
The 5'4″ Shelby is brand new to boxing while the 5'11″ Giant KK Qing's skills are formidable. KK's quick stinging jabs have Shelby (or Karen, as KK likes to call her) backpedaling, her head snapping back, and KK's powerhouse hooks and body shots are blows Shelby clearly doesn't want to take! But despite the odds being against her, Shelby puts up a fight, and manages to land a few big shots of her own. Instant replay catches several epic shots in buttery smooth high quality/high FPS slow motion action.
But for all the fight Shelby puts up, she doesn't stand a chance against the dominating Giant KK Qing, and a brutal 1-2 combo puts Shelby's lights out for the KO. Your winner, The Giant KK Qing!



or

Note that preview clips may have slightly offsynced audio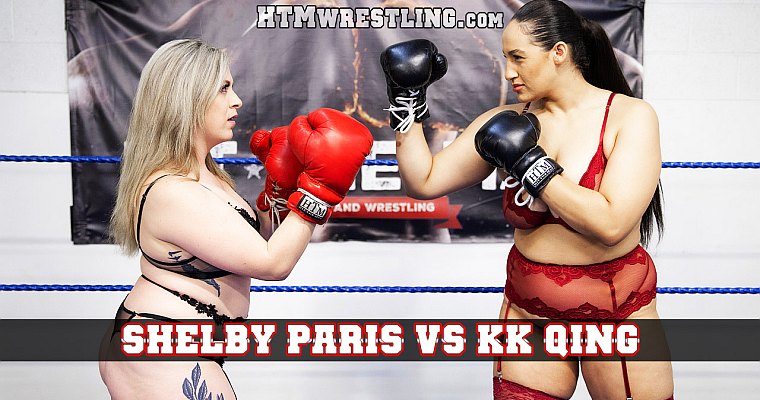 Fantasy foxy boxing
- Screenshot Gallery -



or