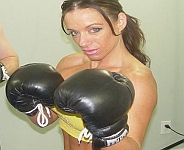 Jennifer Thomas Video Archive - Hit the Mat
Hard body pro-wrestler, mixed wrestling and strong woman with a powerful build. Jennifer Thomas is an expert professional wrestler, and trained in a variety freestyle wrestling disciplines. Jennifer has been one of the pillars of Hit the Mat from the very beginning!

---
75 Videos With Jennifer Thomas - Pages offer free video previews!
See Jennifer's other projects!
SessionGirls.com

Jennifer Thomas Beatdowns Clips4sale
Sort by: Date (NEW-default) - Date (OLD) - Title (ASC) - Title (DESC) - Random (Surprise Me!)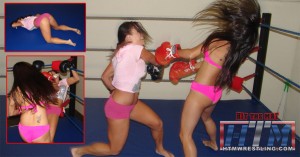 Jennifer Thomas takes on Nicole Oring in a foxy boxing match in the vein of our previous "silly boxing" fights like Shannon vs Onyx and Frankie vs Raquel, featuring exaggerated expressions, eye rolls, cartoony sound effect and all around sexy fun. See it on our Clips4Sale Store, or BUY NOW.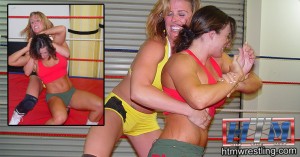 Veteran wrestlers Christie Ricci and Jennifer Thomas square off in this women's wrestling match! Watch these two strong and sexy pros throw down in the ring as they trade blows and holds. Christie Ricci may be bigger but Jennifer is known for her power and tenacity. It's an action packed battle that goes back and forth right from the start. As time goes on, the bigger Christie wears down Jennifer, but can't seem to put her out. Will she do it?



See this and more videos on Clips4Sale, or BUY NOW – $19.99. – - Preview Clip / Full Description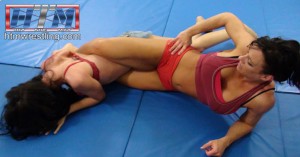 Sasha's first match at Hit the Mat! Sasha thinks she has what it takes to go up against mat veteran Jennifer Thomas, but Sasha is sorely mistaken! Sasha is no match for Jennifer's power and experience, and her show of disrespect at the start of the match doesn't help her any. This female wrestling match sees Sasha dominated and toyed with from start to finish by Jennifer. Sasha puts up a struggle but never stands a chance, her body turning red from the stress of the holds Jennifer puts on her! Sasha is left choked out and at the end.

See this and more videos on Clips4Sale, or BUY NOW – $18.99. – - Preview Clip / Full Description
Status: Local - Active
(NO TOPLESS)

See more Jennifer Thomas videos