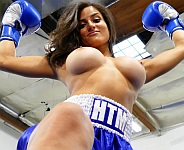 ChiChi Video Archive - Hit the Mat
Chi Chi Medina, possibly the hottest HTM newcomer in 2018! Chi Chi's boxing matches and POV boxing have been among the top ranked fighting videos on C4S.

---
21 Videos With ChiChi - Pages offer free video previews!
Check out Chi Chi Medina on HTM Clips4sale to use the shopping cart!
Sort by: Date (NEW-default) - Date (OLD) - Title (ASC) - Title (DESC) - Random (Surprise Me!)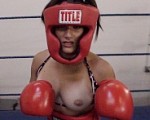 This boxing session isn't over! Chi Chi pulls down her top, changes gloves and the brawl continues. Chi Chi takes a lot of punches to the breasts, but comes back for the KO victory!

See this and more videos on Clips4Sale, or BUY NOW – $7.99. – - Preview Clip / Full Description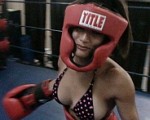 POV Boxing custom featuring Chi Chi decked out in headgear, a groin guard and BIG gloves! Back and forth POV boxing action.

See this and more videos on Clips4Sale, or BUY NOW – $7.99. – - Preview Clip / Full Description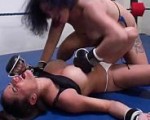 Chi Chi Medina takes on Kim Chi in an MMA fight that becomes a very dirty ground wrestling game!

See this and more videos on Clips4Sale, or BUY NOW for $10.99. – - Preview Clip / Full Description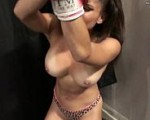 This maledom POV boxing custom features Chi Chi dominated in a completely one sided punch out beatdown!

See this and more videos on Clips4Sale, or BUY NOW – $15.99. – - Preview Clip / Full Description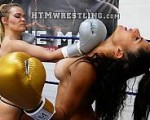 Pick your winner! In this version, Blaten Lee knocks out Chi Chi Medina viciously to win the foxy boxing championships. This clip made it to #1 out of ALL clips on Clips4sale during it's release week!

See this and more videos on Clips4Sale, or BUY NOW for $5.99. – - Preview Clip / Full Description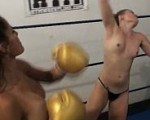 Pick your winner! In this version, Chi Chi defeats Blaten Lee to retain the foxy boxing championship.

See this and more videos on Clips4Sale, or BUY NOW for $6.99. – - Preview Clip / Full Description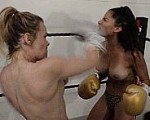 The main event for the foxy boxing championships! Chi Chi and Blaten Lee clash in an intense topless boxing bout.

See this and more videos on Clips4Sale, or BUY NOW for $8.99. – - Preview Clip / Full Description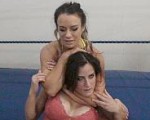 Who's the Boss of the Hit the Mat female wrestling ring?? Chi Chi Medina, or Jennifer Thomas?

See this and more videos on Clips4Sale, or BUY NOW for $17.99. – - Preview Clip / Full Description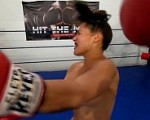 Watch Chi Chi Medina, the hottest foxy boxer around, dominated and defeated in 2-glove POV boxing style!

See this and more videos on Clips4Sale, or BUY NOW – $11.99. – - Preview Clip / Full Description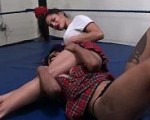 Subbie Cupcake Sinclair makes her debut against Chi Chi Medina, in a "schoolgirl" scissorhold SQUASH MATCH!

See this and more videos on Clips4Sale, or BUY NOW for $12.99. – - Preview Clip / Full Description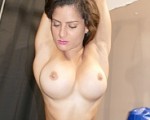 The queen of foxy boxing faces the most dominant male boxer in modern mixed fighting! This is a match you won't want to miss!

See this and more videos on Clips4Sale, or BUY NOW for $18.99. – - Preview Clip / Full Description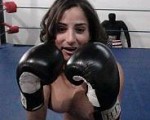 Chi Chi the Champion takes on the challenger, you! This prequel Femdom POV features humiliating trash talk and hardcore punching action from the hottest foxy boxer on the planet.

See this and more videos on Clips4Sale, or BUY NOW – $15.99. – - Preview Clip / Full Description