Chi Chi Medina takes on newcomer "Subbie" Cupcake Sinclair!
Clad in their "school" uniforms, a schoolgirl catfight is brewing. Cupcake doesn't know what she's getting in to, as the best bitch in class Chi Chi immediately takes control and throws Cupcake to the mat. Chi Chi draws Cupcake slowly between her muscular thighs, and applies the strongest scissors in the entire school district! Cupcake desperately struggles to break free of Chi Chi's domineering grip, but Chi Chi's legs are simply too strong. Cupcake squirms while Chi Chi mocks her, until Chi Chi becomes bored and lets her go. Chi Chi then rips off Cupcake's top! This clothes ripping catfight ends with both girls in nothing but thongs, and the unfortunate Cupcake Sinclair learning why Chi Chi Medina is the top bitch in the district.
Fantasy female wrestling, scissorhold domination and forced stripping. Featuring:
LOTS of scissoring, headscissors, figure fours..
RNC Submission Hold
Clothes Ripping, Forced Stripping
Scissorhold squash match, Cupcake Sinclair is dominated by Chi Chi!
See this video and many more on Clips4Sale, or
Note that preview clips may have slightly offsynced audio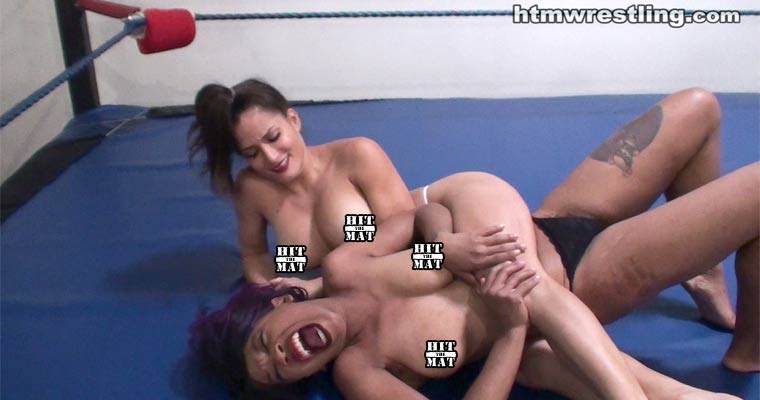 Starring: Chi Chi Medina, "Subbie" Cupcake Sinclair in her first HTM video!
-
Screenshot Gallery