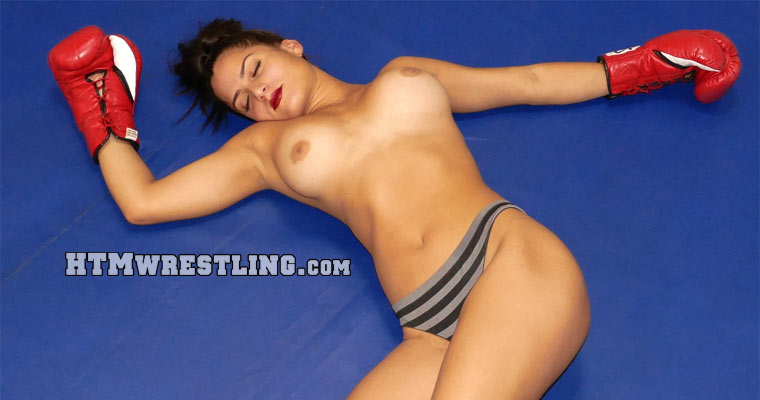 Chi Chi Medina is back in the Hit the Mat ring for some topless boxing with…you! This time it's 2-glove POV boxing action, with both of you clad in red 8oz Cleto Reyes professional boxing gloves. Right away, Chi Chi gets overwhelmed by quick jabs, getting her head snapped and she staggers back. She can't seem to mount an offense, and ends up push backed in the corner where she gets WORKED! Endless and I do mean ENDLESS amounts of belly punching AND breast punching, working over the sexiest boobs in the business with tons of tit punching. Chi Chi is COMPLETELY dominated, and put down for the count. When she wakes back up, she's tied up in the corner for even MORE of a beating! The punches to her big bare breasts and belly almost never seem to end!
Male domination POV boxing ryona starring Chi Chi Medina in 1920x1080HD MP4

REVIEWS/COMMENTS
@007ThanksQ: I picked up the maledom POV with Chi Chi from @HitTheMat and it was soooo sexy. More of this please! Chi Chi can play such a hot jobber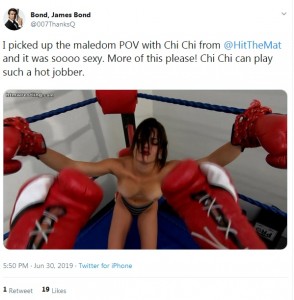 Note that preview clips may have slightly offsynced audio


Tags: ChiChi, Maledom, Topless, Two-Glove POV

Please note! Prices listed here are BEFORE any applicable local taxes are applied.

---
Related Videos
---