Pick your winner! In this version, Chi Chi defeats Blaten Lee.
It's time for the final round! Chi Chi the Champion is pumped and ready to put this bitch Blaten down. She storms out of the corner with authority and immediately begins rocking the exhausted and beaten Blaten with big, hard hitting hooks. Both fighters are glistening with sweat, as Chi Chi viciously pummels Blaten until she falls to the mat, again and again. Blaten fights to make the 10 count, but she just no longer has the strength. Chi Chi defends her championship and now gets to have her way with Blaten, who is tied up and used for a topless punching bag!
See this video and many more on Clips4Sale, or
Note that preview clips may have slightly offsynced audio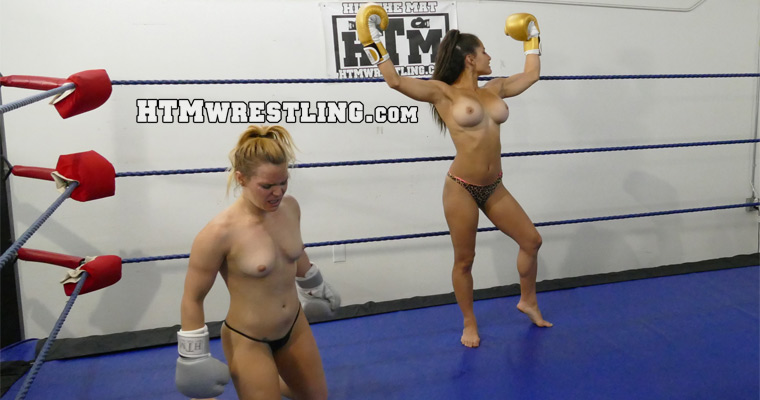 Editor's Note: The natural punching sounds were left in for the bag scene, as Chi Chi was hitting Blaten so hard in the belly the real punches are clearl heard!
-
Screenshot Gallery