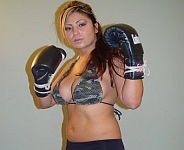 Sarita Video Archive - Hit the Mat
---
3 Videos With Sarita - Pages offer free video previews!
Sort by: Date (NEW-default) - Date (OLD) - Title (ASC) - Title (DESC) - Random (Surprise Me!)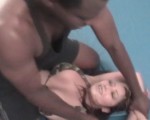 New mixed wrestling video! The busty Latina Sarita returns to Hit the Mat for a mixed wrestling battle vs Darrius. Darrius wants to see how her holds are coming along and ends up in a fight! […]

This is the full mixed wrestling fight between Duncan and Sarita. Sarita and Duncan waste no time in this clip as the action starts right from the beginning with Sarita throwing Duncan to the ground, then trying to choke the life out of him. Full nelsons, body scissors, eye rakes, standing head scissors, head locks, fireman carry's, and arm bars are just some of the moves these two put on each other

Sarita is the newest female fighter to join Hit the Mat. She's already proven she has what it takes in the mixed wrestling area, stay tuned for what's next!