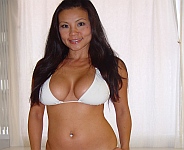 Kat Video Archive - Hit the Mat
Asian Catfighter

---
5 Videos With Kat - Pages offer free video previews!
Sort by: Date (NEW) / (OLD) || Title (ASC) / (DESC) || Random || Grid View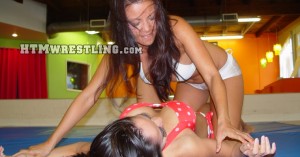 Jade and Kat show up at a HTM audtion to be the next HTM girl. They are informed that only one can have the job, and they both decide the best way to find that out is on the mats!
Length: 28 mins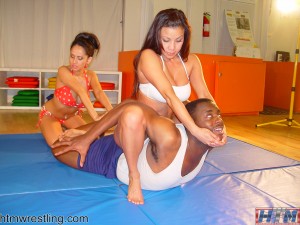 On Sale! Kat and Jade, having just fought a catfight for a contract for HTM, find out Darrius has canceled the contract. Big mistake! Both girls take out their anger on Darrius making him promise a contract. It's a 2 on 1 Mixed Wrestling beatdown!
Length: 40 mins

On Sale! Nicole vs Kat complete belly punching video. Nicole Oring and Kat test each others tummies to see who has the best abs, capable of taking the most belly punishment. Both girls' stomachs get redder as the rounds progress. These two slim sexy Asian girls have quite the slugfest! Female belly punching doesn't get any sexier than this.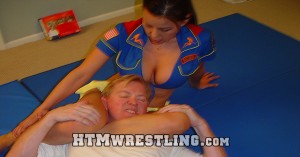 You want some cookies? No? How about if Kat beats your ass for them?? The bet is set and the fantasy mixed wrestling match is on!

See it on our Clips4Sale Store, or BUY NOW for $24.99. – - Preview Clip / Full Description
Length: 25 mins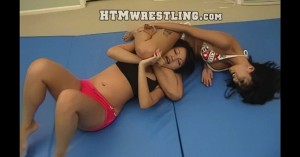 A squash match of epic proportions as KK Qing dominates and destroys Dynamite Denise!

See this and more videos on Our Store, or BUY NOW for $11.99. – - Preview Clip / Full Description
Tags: -Kat, Nicole Oring
Length: 11 mins
Status: Local - Unknown

See more Kat videos