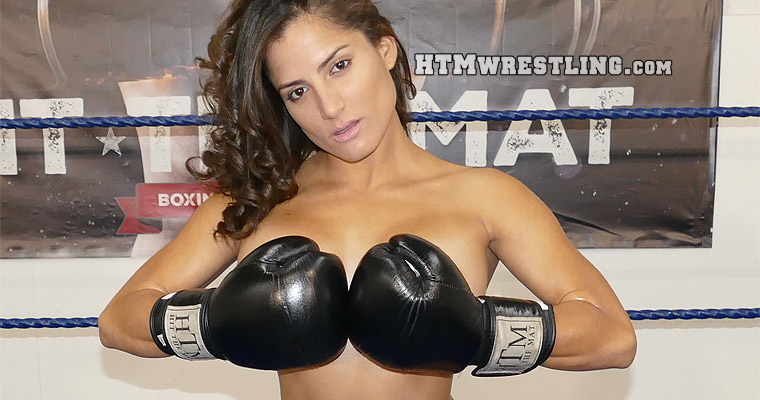 Femdom Video Archive - Hit the Mat
Female domination of men in femdom mixed wrestling grappling battles and femdom mixed boxing fights! Also Femdom POV videos

---
207 Videos With Femdom - Pages offer free video previews!
Sort by: Date (NEW) / (OLD) || Title (ASC) / (DESC) || Random || Grid View

This is the full mixed wrestling fight between Duncan and Sarita. Sarita and Duncan waste no time in this clip as the action starts right from the beginning with Sarita throwing Duncan to the ground, then trying to choke the life out of him. Full nelsons, body scissors, eye rakes, standing head scissors, head locks, fireman carry's, and arm bars are just some of the moves these two put on each other

It's the date from hell! The beautiful Santana spends a night with Duncan, but mistakenly proclaims that women can't fight. He finds out the hard way that they most certainly can, and Santana is the one to show how tough a woman can be him by crushing the life out of him in this mixed wrestling video.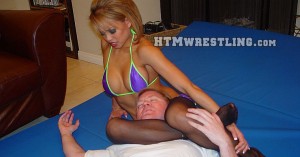 It's a mixed wrestling Valentine's Day Massacre! Duncan is very excited to watch the Super bowl game he recorded, but girlfriend Carla won't be blown off again! Duncan is left gasping for air as she crushes the life out of him, and Carla is ready to give him some more "quality time".
Length: 40 mins
See more Femdom videos