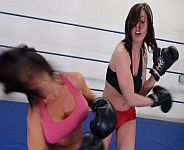 Female Fights Video Archive - Hit the Mat
All catfighting action! Girl on girl battles in catfight wrestling, female foxy boxing and other girlfights like belly punching, even tickle torture and matches.

---
495 Videos With Female Fights - Pages offer free video previews!
Sort by: Date (NEW) / (OLD) || Title (ASC) / (DESC) || Random || Grid View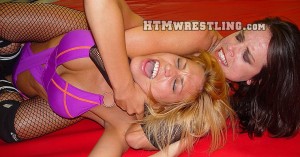 Former Americas Next Top Model contestant turn wrestler, Nina is stretching out in the ring, getting ready for her wrestling training. Onyx (dressed in black) shows up, pissed off that someone is in her ring, and looking to take it out on the newcomer. They agree to fight in a two out of three fall match, pro-wrestling style!
Tags: -Female Wrestling, Nina, Onyx, Pro Wrestling
Length: 32 mins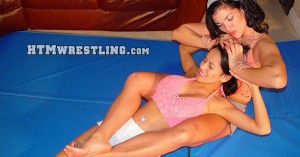 Jade challenges Frankie to a submissions match. Both girls give a prefight interview talking about the pain they plan on inflicting on each other. This brutal catfight goes on for ages with one girl being completely dominated!
Tags: -Catfight, Catfights, Frankie Z, Jade, Squash Match
Length: 42 mins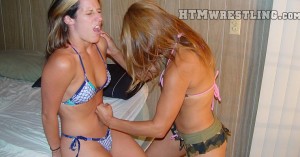 Mutiny is working on her stomach muscles, when Raquel walks into the room. Raquel challenges Mutiny to a belly punching challenge to see who has the stronger abs. Mutiny quickly agrees and they start. Three rounds of hot girl on girl belly punching action, who's tougher??

– - Preview Clip / Full Description
Tags: -Belly Punching, Catfights, Mutiny, Raquel
Length: 20 min
Status:

See more Female Fights videos