Foxy Boxing topless fantasy match at Hit the Mat! Female fighting stars Mutiny and Jewell Marceau put on an incredibly hot and erotic show in this female boxing custom. sctipy Mutiny is shadow boxing in the school ring. Jewell is the bad girl trying to bully foreign exchange student Mutiny. Mutiny challenges her to a boxing match, and Jewell accepts. The tops come off because "guy's fight topless, so I fight topless" according to Jewell, and the match is on. Two beautifully curvy girls known for their skills at making fights look erotic, and those skills are on full display. They exchange blows in the center of the ring, and work each other over on the ropes and in the corners with face and belly punching. This fight gets even dirtier as the girls go for the crotch with crotch busting and tit punches! Erotic fight fans, don't miss this one.
Foxy boxing pornstars fantasy match, with lots of trash talk.

See it on our Clips4Sale Store, or BUY NOW for $21.99.

Note that preview clips may have slightly offsynced audio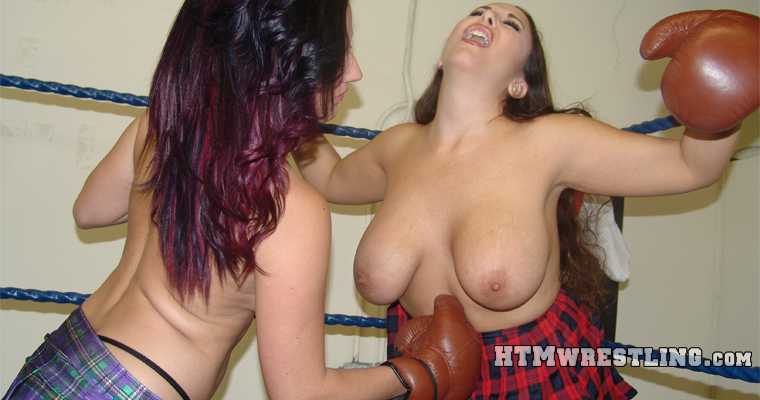 Mutiny Boxing vs Jewell Marceau Foxy Boxers – Part 1 of 2. Pick your own ending!