Jewell Marceau returns to Hit the Mat boxing ring to take on Rocky M, and Jewell is looking stronger than ever! Jewell is giving up over a foot in height and a good 100+lbs, but she still hits hard enough to ROCK the big man! Even when it seems like Rocky is gaining the advantage, Jewell quickly turns things around and hammers him down. Jewell shows very impressive strength and stamina, snapping the bigger and armored Rocky's head. Jewell truly shows her dominant side in this mixed boxing beatdown.
See this video and many more on Clips4Sale, or
Note that preview clips may have slightly offsynced audio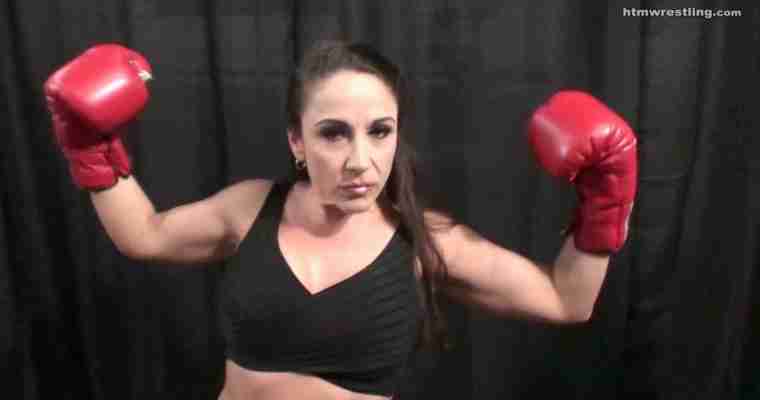 This video from the sessioner himself is a mix of scripted femdom fantasy boxing and reality with Jewell Marceau landing plenty of hard shots against Rocky, along with a POV sequence, Jewell's warmup and victory poses, trash talk, prefight and postfight interviews.
Contact us if you want to book your own boxing session!
- Screenshot Gallery -