The Fight of the Century is here! After a long wait with controversy and drama, the biggest boxing match of recent years is finally happening. Misty Stone stars as Misty "Money" Fairweather, the undefeated champion who loves money and has some personal issues…versus the Philippine sensation Annie Hacquiao played by Annie Cruz. We start out with a topless training montage of both fighters, and the topless boxing fantasy match is on! These two go at each other right away, the action is fast paced, Rocky-style slugfest and both women get a good working over by the other. Lots of talking trash, even when the girls are up close working each other over. Part 1.
Foxy boxing pornstars fantasy match, with lots of trash talk.
Note that preview clips may have slightly offsynced audio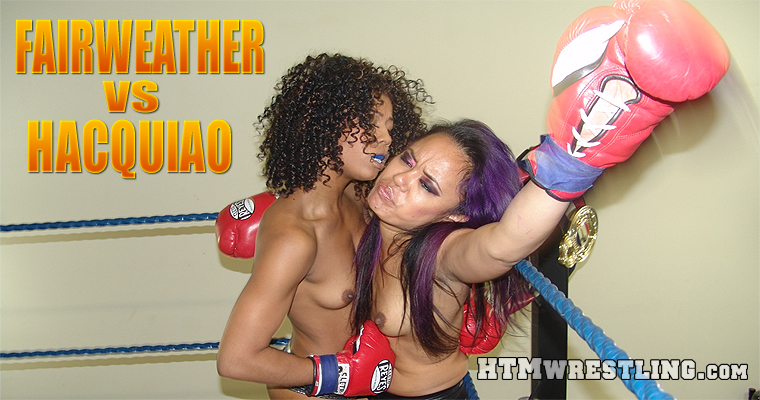 Forget Mayweather Pacquiao, this is Foxy Boxing's Fight of the Century!
Foxy Boxing Screenshot Gallery

See this video and many more on Clips4Sale, or