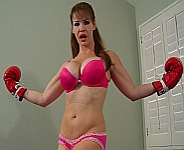 Shannon Video Archive - Hit the Mat
Shannon Leigh

---
4 Videos With Shannon - Pages offer free video previews!
Sort by: Date (NEW) / (OLD) || Title (ASC) / (DESC) || Random || Grid View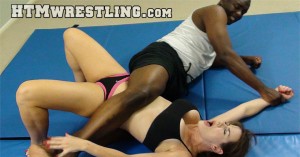 From the vault, man vs woman mixed wrestling featuring Darrius taking on Shannon. Who wins? Click to find out!

– - Preview Clip / Full Description
Length: 11 mins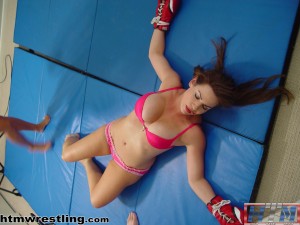 Sexy boxing babes Shannon and Onyx return to Hit the Mat! This female boxing match follows in the footsteps of Frankie Z vs Raquel with lots of comedic knockouts, knocked-silly eye rolls, trash talking and fun action.
Length: 21 mins

Shannon is warming up minding her own business when new Julie steps on the mats to challenge Shannon. Shannon decides to take Julie up on her challenge. Back and forth action leave both women exhausted, but only one knocked out!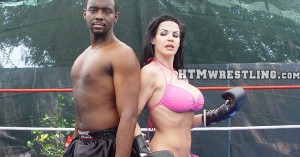 Darrius is shadowboxing in the ring when Shannon, a friend of Frankie, enters the ring. Shannon is pissed that Darrius broke up with and beat up Frankie. She challenges Darrius to a match, if she wins, Frankie gets her stuff back, and if he wins, he gets to have Shannon. Nine rounds of grueling boxing leaves one boxer flat on their back.
Length: 31 mins
Status: Retired

See more Shannon videos