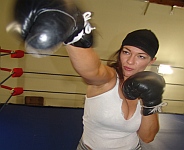 Frankie Z Video Archive - Hit the Mat
Frankie Zappitelli bringing the pain, and sometimes taking it, at Hit the Mat! A legend who has been with HTM from the very beginning, Frankie Z is now retired.

---
39 Videos With Frankie Z - Pages offer free video previews!
Sort by: Date (NEW-default) - Date (OLD) - Title (ASC) - Title (DESC) - Random (Surprise Me!)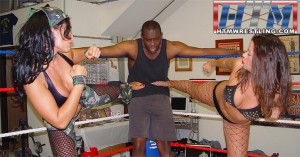 Out of the HTM vault comes a never-before-seen match between Kristiana, Frankie and Darrius. A 2 on 1 femdom beatdown! Darrius gets his ass kicked by both hot-blooded Italian ladies, and after they've left him laying, they declare "that was easy!"
See it on our Clips4Sale Store, or BUY NOW for $12.99. – Preview Clip / Full Description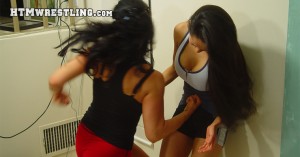 Jade never seems to learn her lesson. Frankie gets pissed off at Jade's interruption, and Jade's going to be in for yet another long, rough night!

See this and more videos on Clips4Sale, or BUY NOW for $10.99. – - Preview Clip / Full Description

This intense and erotic mixed wrestling matchup sees Frankie Z putting the squeeze on Darrius with her powerful legs, and Darrius attempting to overwhelm Frankie with his size and strength. This is not an easy mixed fight for either wrestling combatant!
Status: Retired

See more Frankie Z videos