Nicole Oring is being spazzy and hyperactive, while Hollywood just wants some peace and quiet. When Nicole refuses to calm down, Hollywood wrestles her down and begins to punish her with body scissors! Nicole begs and pleads, but Hollywood refuses to let go. Nicole passed out from the pressure, but Hollywood isn't done with her. She wakes Nicole up, throws her to the ground the slaps her thighs around her head for some more scissor pressure with headscissors. At first Nicole is begging and screaming to get out, but once Hollywood starts reading Nicole her book, she exclaims "Squeeze harder! Hurry up and knock me out so I don't have to listen to this!". Hollywood lets Nicole suffer a bit before finally letting her go after Nicole has passed out.
See this video and many more on Clips4Sale, or
Note that preview clips may have slightly offsynced audio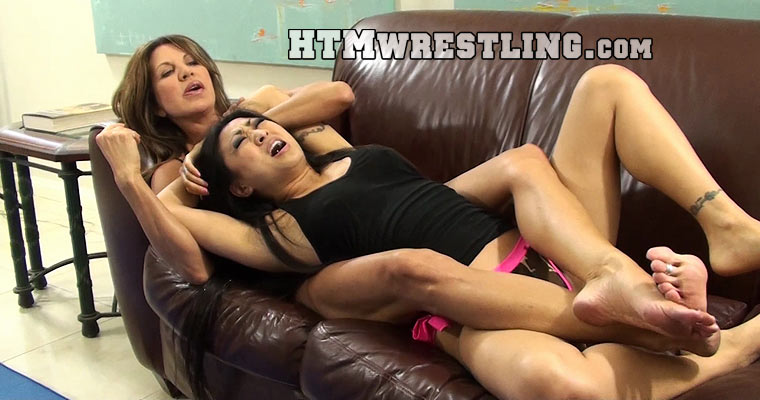 A must for foot fetish fans, featuring loads of closeups of both ladies' feet as the gallery below shows!
Screenshot gallery: